2019 Employee of the Year
Written by:
Melissa McDonald, UT Physicians
| Updated:
March 10, 2020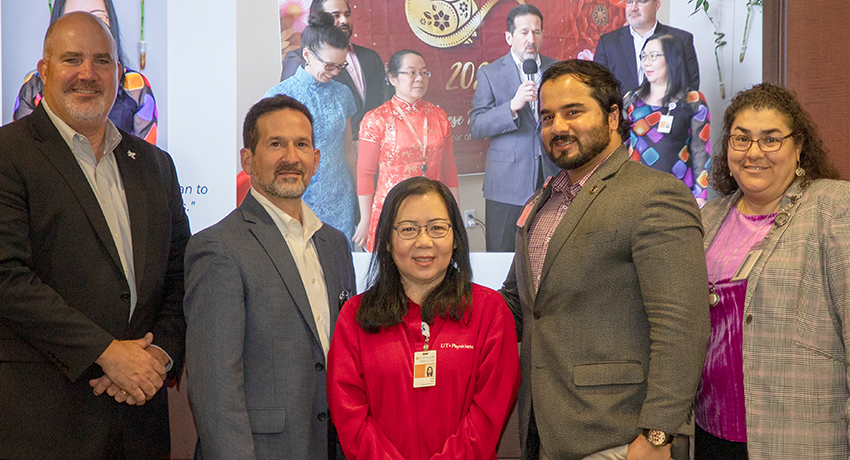 Lien Ngo, patient access representative with the UT Physicians Multispecialty – International District clinic, has been awarded the 2019 Employee of the Year.
Ngo received the recognition during the annual employee of the year luncheon on Feb. 21.
Outstanding performance in 2019
"Lien is an outstanding employee who always goes above and beyond for her co-workers and patients, said Fahad Kamal, clinic manager. "She always puts forth her best and the patients have commented about how comfortable she makes them feel."
Each month, a UT Physicians committee selects a recipient for Employee of the Month. Nominations are accepted from co-workers and patients. Patients can nominate employees by filling out a form located on the counter at check-in stations at UT Physicians clinics.
Those who receive the Employee of the Month are then in the running for Employee of the Year.
Ngo was chosen as the Employee of the Month in November 2019.
As the clinical practice of McGovern Medical School at UTHealth, UT Physicians has locations across the Greater Houston area to serve the community. To schedule an appointment, call
888-4UT-DOCS
. For media inquiries, please call
713-500-3030
.