COVID-19 continues to be a concern during the holidays, causing some people to rethink traveling during the season of gatherings.
"COVID-19 numbers are still high in some parts in the United States as well as internationally, and many people still haven't been vaccinated," said Luis Ostrosky, MD, infectious disease specialist with UT Physicians. "The safest thing to do would be to celebrate at home."
It is once again recommended to stay home and spend the holidays with members of the same household, but many will still travel for various reasons and should take extra precautions. For those who are preparing for an upcoming trip, Ostrosky offered four key tips for staying safer.

Get vaccinated
"Traveling increases your risk of exposure. Getting vaccinated is an effective way to reduce your chance of infection and keep you and the people you come in contact with during your trip healthier and safer," Ostrosky said.
Vaccination is still the best preventive measure for traveling and/or gathering during the holiday season. The COVID-19 vaccine requires two injections within 21 or 28 days of each other depending on the maker, but even receiving one dose before leaving will help.
Travel by car
Driving by yourself or with family members from the same household is the best mode of transportation as it provides more isolation. Traveling by airplane is a safer option than the train or bus, but there are still some risks to consider.
"Planes actually have good air flow, and people are required to wear masks," Ostrosky said, "but it is the airports that increase the risk, and when we take off our masks to eat or drink."
Practice CDC safety
Whether in a public or private setting, it is still important for people to practice safety guidelines from the Centers for Disease Control and Prevention (CDC). These include wearing a mask, washing your hands often, staying six feet away from others, covering coughs and sneezes, and avoiding crowds and poorly ventilated areas.
"Even if you're vaccinated, you're not 100% immune. Wearing a mask, washing your hands, keeping your distance…they're still good ways to keep yourself and others safer," Ostrosky said.
Limit close proximity at gatherings
To avoid catching and returning home with a virus, limit the time being close to someone during a gathering.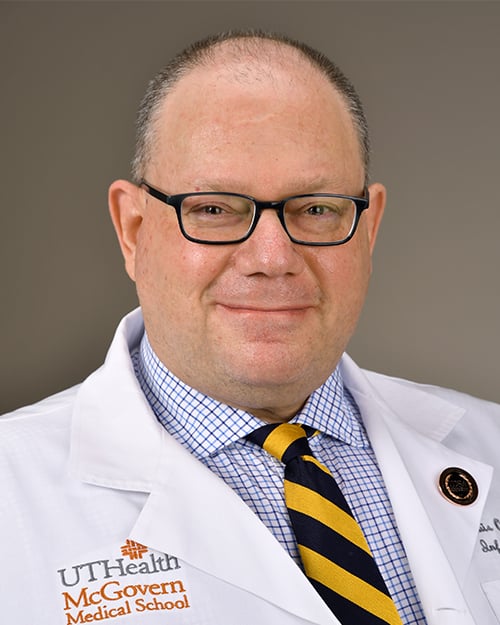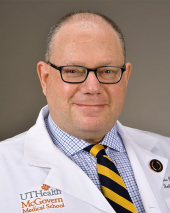 "It's natural to stand or sit close by a relative or friend, but it's best to keep your space, especially if you're indoors. If you're in close proximity to someone, try to keep the period of time short. The more time spent, the greater the risk," Ostrosky said.

While nothing is safer than staying home, the infection risk from holiday traveling can be significantly reduced by following these four key tips: 1) get vaccinated, 2) travel by car, 3) practice CDC safety, and 4) limit close proximity at gatherings. Best of all, in most cases, these recommendations cost nothing except a bit of awareness and effort.
As for Ostrosky, the doctor will gladly celebrate the holidays at his home in Houston.
Ostrosky, a professor of internal medicine and epidemiology and vice chair for Healthcare Quality at McGovern Medical School at UTHealth Houston, currently coordinates the COVID-19 response for UT Physicians.
To receive a vaccination or booster, schedule an appointment at UTPhysicians.com/COVID19Vaccine.