Beaumont clinic expands to serve community needs
Written by:
Melissa McDonald, UT Physicians
| Updated:
October 25, 2018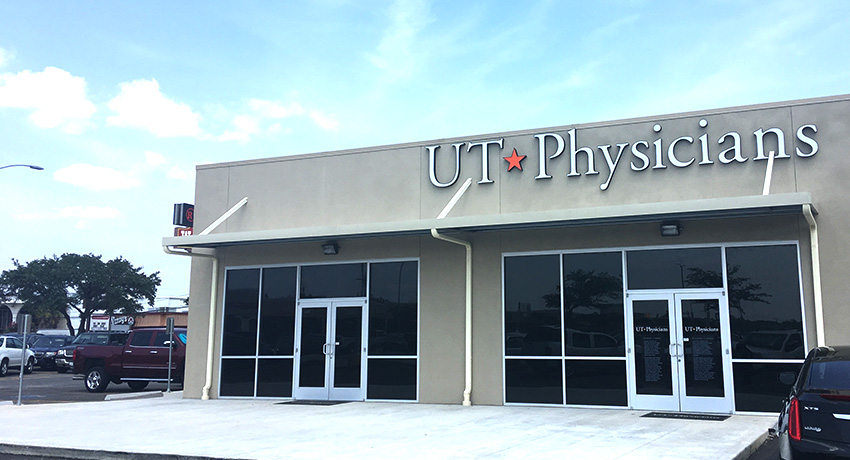 Related Healthcare Providers
UT Physicians – Beaumont has expanded to provide additional services and wellness programs to residents in the Golden Triangle area.
The expansion includes 21 additional exam rooms and a community room for health care and fitness activities. The clinic features highly trained medical personnel in family medicine, pediatrics, behavioral health, and women's health services. The center provides wellness services, medical screenings, immunizations, healthy living classes, behavioral health care, sick care and more.
"Recently, we added two Spanish-speaking pediatricians to allow for an expansion of services for families," said Andrew Casas, senior vice president and COO of UT Physicians. "The clinic has also added an additional counselor. Our medical practice will continue to evaluate the needs in the community and add additional specialties as needed."
The center is located at 3610 Stagg Drive in the Gateway Shopping Center. To make an appointment, call 409-730-4700.
UT Physicians, the clinical practice of McGovern Medical School at The University of Texas Health Science Center at Houston (UTHealth), offers multi-disciplinary medical care at its flagship location in the Texas Medical Center, as well as at community-based health centers throughout Southeast Texas. The team of internationally recognized medical experts includes more than 1,500 clinicians certified in 80 medical specialties and subspecialties.
Here is an inside look at the clinic.