Beaumont clinic reopens following Tropical Storm Imelda
Written by:
Melissa McDonald, UT Physicians
| Updated:
October 10, 2019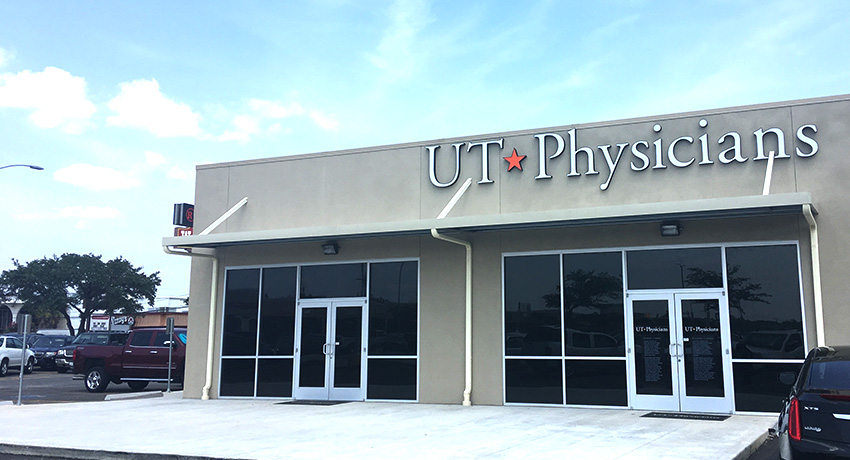 Back in business! The UT Physicians Multispecialty clinic in Beaumont, Texas reopened its doors today to welcome patients and families.
About three weeks ago, the clinic, located at 3610 Stagg Drive, sustained water damage due to Tropical Storm Imelda. Crews have been on the scene working tirelessly to remodel the facility. Some spaces within the clinic are still being renovated, but we are able to see a limited number of patients.
We would like to thank the community for their patience while we accessed the damage and moved forward with repairs. The staff is working to reschedule appointments and respond to prescription refill requests in a timely manner.
Tropical Storm Imelda hit the Southeast Texas area on Sept. 17, 2019. The National Weather Service estimated that more than 40in of rain fell on the area in a span of 72 hours.