The combination of keeping up with work deadlines, home-schooling, and irregular sleep patterns might have you reaching for a second (or third or fourth) cup of joe to stay alert as you continue to adjust to daily life during the pandemic. But before you, do you might want to think twice about what the extra caffeine may be doing to your body.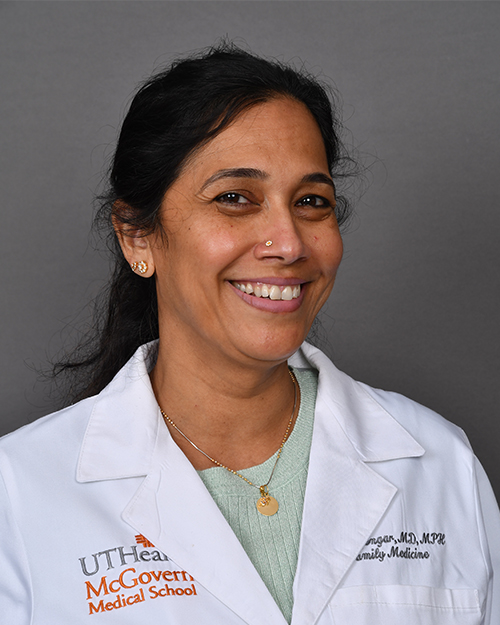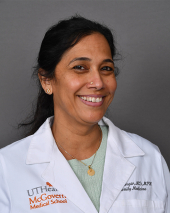 "Coffee in moderation is not bad. It keeps you alert and may also have some anti-inflammatory benefits," said Deepa Iyengar, MD, a family medicine specialist with UT Physicians and a clinical associate professor for the Department of Family and Community Medicine at McGovern Medical School at UTHealth. "There's possible evidence that coffee is good for your heart, but it's unproven. And while it may help you focus, the negative impacts of drinking too much caffeine outweigh the benefits."
Too much caffeine has both short and long-term effects. Short-term effects include:
Anxiety
Tremors
Palpitations
Diarrhea
Headaches
Indigestion
Sleep issues
Long-term effects of too much caffeine lead to the following:
Insomnia
Acid reflux
Migraine triggers
Anxiety
Irritable bowel syndrome (IBS)
Hypertension
So how much is too much? Iyengar says one regular cup with an occasional extra per day is okay but once you've consumed three or more cups a day, you're overloading your body with too much caffeine.
If you're looking for an alternative to coffee, you can always opt for green or herbal tea, flavored water without sugar, or decaffeinated coffee. Protein shakes are a good option as well, but be cautious about adding creatine, a popular nutritional supplement. Iyengar says it can cause issues with the liver and kidneys, which is why it's discouraged among physicians. You can opt for sodas, although they are high in sugar. And if you prefer diet drinks, you need to be aware of its drawbacks, too, like increasing cravings for sweets.
"When it comes right down to it, anything related to diet comes down to moderation," said Iyengar. "Caffeine, including coffee, is OK as long as you're cognizant of how much you're consuming."