UT Physicians Benefits Package Through Insperity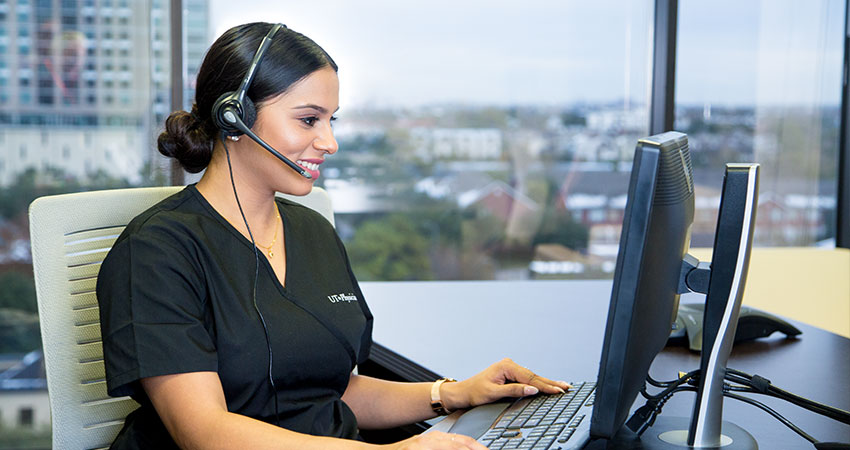 The benefits of working for UT Physicians as clinical support staff or administration go beyond a paycheck. We have partnered with Insperity to offer programs that support your personal and professional goals, plus a variety of medical, dental and other benefit options that provide the coverage that best suits you.
Health and Wellness
Medical Insurance
Eligibility for medical benefits starts 30 days after your first day of employment. We offer two plans, a Preferred Provider Organization (PPO) and a High Deductible Health Plan (HDHP), with the following deductibles:
PPO – $500 and $1500
HDHP – $1500 and $3000
Each option includes great prescription drug benefits through retail pharmacies and mail order.
For a detailed view, here's a look at our benefit options PDF.
Wellness Program
Focusing on your health can pay off for you and your family. Our wellness program allows you to take advantage of fitness center discounts and a wide variety of free, wellness-related services including:
An interactive web site featuring health trackers, exercise plans, nutrition tips, customized articles and more
Health screenings, seminars and competitions
Telephone health coaching and disease management coaching for those who qualify
Dental Insurance
Comprehensive coverage is provided through United HealthCare.
Vision Insurance
Exams, contacts, lenses and frames are generously covered though VSP.
Flexible Spending Account Plan
Pre-tax benefits include Health Spending Account, Dependent Care Account and Qualified Transportation Benefit.
Employee Assistance Program
Services for employees and their dependents include 24 hour nurse hotline, short-term counseling, legal consultations, financial counseling, child-care referrals and pet-care referrals.
Life and AD&D Insurance
Automatic coverage at 1 times annual salary, subject to maximum.
Voluntary Life Insurance
The option to purchase additional life insurance up to 6 times annual salary is available.
Short-Term & Long-Term Disability
Short-Term Disability Insurance coverage available, subject to maximum. Long-Term Disability is also available once Short-Term Disability is exhausted, subject to maximum.
401(k) Plan
Retirement and Savings
UT Physicians offers a generous 401(k) plan with a dollar-for-dollar match up to six percent of eligible pay. After six months of service, you're eligible to make contributions and receive company matching funds.
529 College Savings Plan
This plan provides employees with a way to save money for post-secondary education.
PTO
Time Away
Eligible employees will earn PTO only for each full 2-week pay period in which the employee is actively employed. PTO will not be earned for partial pay periods of service. Accruals are based on regular hours worked and the number of years worked. The PTO schedule includes holidays such as New Year's Day, Memorial Day, Independence Day, Labor Day, Thanksgiving Day and Christmas Day.
EXAMPLE: Employee Works 40 Hours per Week
Years of Service
Annual PTO Accrual
Start of 1st Year – End of 2nd Year
160 Hours
Start of 3rd Year – End of 5th Year
176 Hours
Start of 6th Year – End of 10th Year
192 Hours
11th Year and Thereafter
232 Hours
Employees that resign with a minimum two weeks written notice will be paid for unused PTO hours accrued through their last day of employment with a maximum payout of 160 hours. Employees that are involuntarily terminated will not be paid their accrued PTO.
Other Benefits
Adoption Assistance
UT Physicians assists our employees by offering financial assistance in the adoption of a child. We'll reimburse you up to $1,500 to use towards legal expenses, adoption agencies or other adoption professional fees.
Insperity Premier
Connecting employees with online services and information, streamlined transactional capabilities, smart work tools and purchasing advantages for work and home