As the medical group practice of McGovern Medical School, UT Physicians is a national leader in the delivery of integrated, personalized care, with many of our doctors listed among the "Best Doctors in America." Through UT Physicians – Southwest, you will have access to our full practice of more than 1,000 physicians certified in 80 medical specialties and subspecialties.
UT Physicians – Southwest offers primary care and behavioral health services for children, adolescents and adults.
The center brings health care to the surrounding communities. This is an ambulatory, primary care setting with a focus on community health and wellness. We have a dedicated space for wellness education programs. The clinic is located in the international district of Houston and will serve patients of multiple languages and cultures.
Wellness Programs
We are proud to offer Wellness classes, at no cost, to all of our patients as well as the general community. Class topics include: tai chi, disease self-management, cancer prevention. Check back for updated class schedule and class offerings.
Hatha Yoga
Wednesdays and Thursdays, 10:30 a.m.-noon
Hatha is most often used to describe gentle, basic yoga classes with no flow between poses. Expect a slower-paced stretching class with some basic pranayama breathing exercises and seated meditation at the end.
Hatha classes are a good place to learn beginners' poses, relaxation techniques, and become comfortable with yoga. The Yoga postures and breathing techniques purify the physical body.
One of the most immediate health benefits of practicing Hatha yoga poses is a feeling of calm; when you focus on your yoga practice, you may focus less on your worries or woes. Yoga can increase your flexibility, range of motion and strength as well as enhance your balance, leaving you with a higher fitness level and reduced risk of injuries.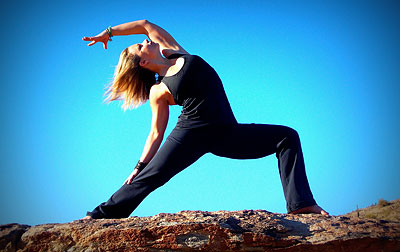 Organic Gardening
Saturdays, 9:00–10:00 a.m.
We can all benefit from organic gardening. It is widely recognized that regular contact with plants, animals, and the natural environment can improve our physical health and mental well-being. When we grow food and flowers, we are engaging with the natural world at a pace that provides a welcome antidote to the stresses of modern life. Such activities can relieve the symptoms of serious illnesses, prevent the development of some conditions, and introduce people to a way of life that can help them to improve their well-being in the longer term.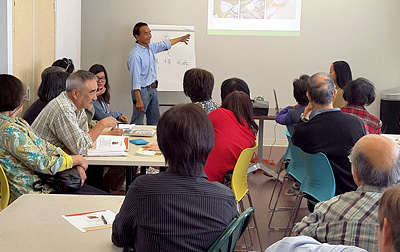 Tai Chi
Saturdays, 10:30–11:30 a.m.
learn about tai chi