UT Physicians Minimally Invasive Surgeons of Texas (UTMIST) – Bellaire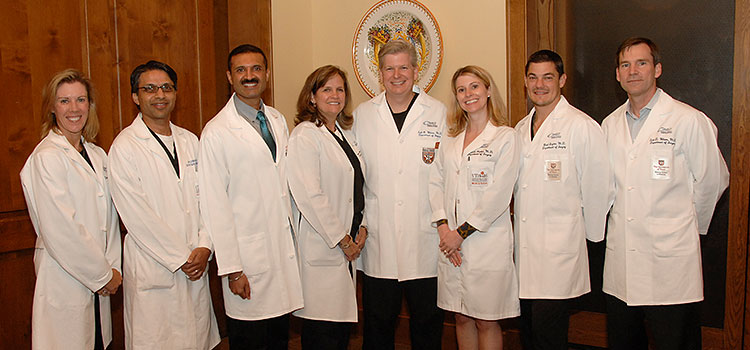 ---
UT Physicians at Bellaire
Physicians & Health Care Team
About
Minimally Invasive Surgeons of Texas (MIST) is a team of innovative UT Physicians surgeons dedicated to providing patients with state-of-the-art surgical therapies using the least invasive, most advanced and safest techniques. MIST provides general surgery
services including advanced laparoscopy, bariatric surgery, and surgical oncology at premier hospitals in the Texas Medical Center, Sugar Land and Katy. MIST surgeons are faculty members of McGovern Medical School at The University of Texas Health Science
Center at Houston (UTHealth). MIST is a highly regarded cancer center. Whether you are wanting more information about treatments, or scheduling your first appointment, the staff wants to help you in the best way possible.
An American Society of Bariatric Surgery Center of Excellence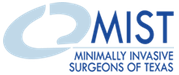 Representing the best in their fields, UT Physicians bariatric surgeons bring special
expertise to their patients to treat obesity by modification of the gastrointestinal tract to reduce nutrient intake and/or absorption. For individuals who have been unable to achieve significant weight loss through diet modifications and exercise programs
alone, bariatric surgery may help to attain a more healthy body weight. UT Physicians bariatric surgeons provide a comprehensive bariatric surgery program and perform more than 700 laparoscopic bariatric procedures each year. The American Society for
Bariatric Surgery (ASBS) has designated Memorial Hermann–Texas Medical Center's Bariatric Program, a primary surgery center for MIST, as a "Center of Excellence" in the United States.
Center for Obesity  Medicine and Metabolic Performance (COMMP)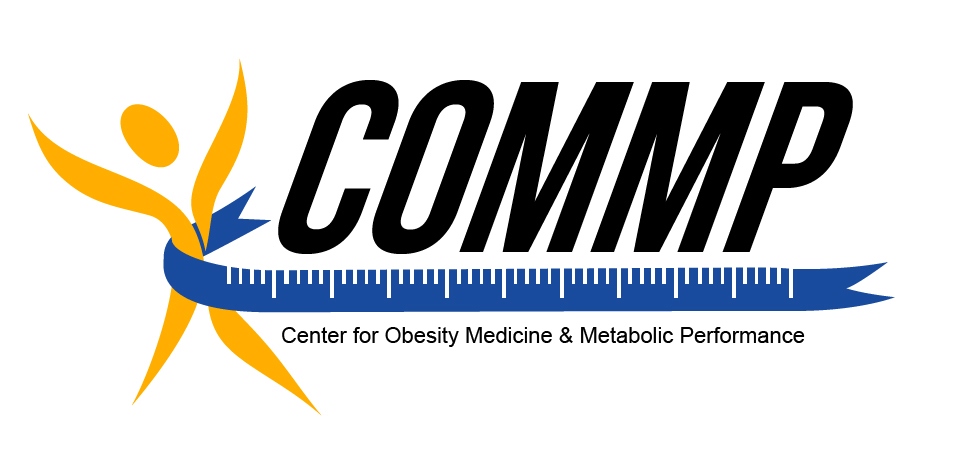 For medical weight loss in Houston, the Center for Obesity Medicine and Metabolic Performance
(COMMP) helps patients achieve long-term success when other weight-loss options have let them down. Using a comprehensive, physician-driven, evidence-based approach, we customize your treatment to help you lose weight and improve your overall health for good.
At COMMP, our goal is to help you take the weight off and keep it off by optimizing your body composition for weight maintenance and teaching you strategies to maintain your new weight over time. When compared to fad diets or other weight loss plans,
sustained medical weight loss with an evidence-based focus on physical activity, nutrition, behavior, metabolism, and pharmacotherapy can help you achieve numerous benefits:
Decrease body fat, especially dangerous central or "visceral" fat
Increase strong muscle mass and improve cardiovascular fitness
Decrease medications for diabetes, blood pressure, and cholesterol
Reduce cholesterol and risk factors for heart disease
Lower blood pressure and reduce stroke risk
Stop the progression of diabetes
Improve sleep apnea so you no longer need a CPAP machine
Increase endurance in sports or everyday activities
Gain self-esteem and confidence
The goal of medical weight loss and weight maintenance is not just a slimmer you, but a healthier and happier you. We know that when you eat well, become physically active, and maintain a healthy weight and body composition over the long term, your health
improves. When your health improves, your mood and overall outlook on life can improve as well.
COMMP Weight Loss Programs
You have many choices when it comes to medical weight loss, but at COMMP you don't just lose weight; you keep it off by transforming your body composition. We achieve results that exceed those seen at other weight loss centers because we use a comprehensive,
physician-driven process to help you lose fat, gain muscle, and keep the weight off to improve your health. Your COMMP personalized weight-loss program will involve many steps, outlined below:
Step 1: Your first step to medical weight loss and a healthier metabolism is to determine your body composition, or ratio of fat to muscle. We use advanced technology to give us a segmental analysis of your body composition, which gives us more
personalized information than weight or BMI alone. We help you achieve successful long-term weight maintenance by monitoring how much of your weight is muscle, fat, or more metabolically dangerous central fat.
Step 2: Next, you will have an EKG (electrocardiogram) to check the electrical activity of your heart. The EKG is important to ensure the safety of beginning physical activity and taking certain anti-obesity medications that may be prescribed as
part of your care.
Step 3: Your first visit includes an appointment with a medical weight-loss physician, also known as an obesity medicine specialist. This doctor, who has advanced training in obesity medicine, will obtain a complete medical history and perform
a thorough physical exam. During the appointment, you and your specialist will outline your personalized medical weight loss plan. COMMP customized medical weight loss plans include the following:
Working with a dietician to create a nutritional program that fits your life
Receiving a customized physical activity plan to improve muscle strength, endurance, flexibility, and balance
Learning tools that will help you modify your behavior and remove your barriers to success
Tracking your progress side by side with your specialist using our smart phone or computer-driven "Health Dashboard." Here we can follow your data in real time and help keep you on the road to success.
Receiving prescriptions for FDA-approved weight-loss or anti-obesity medications, as needed
Step 4: Before your second visit, you will have labs drawn to identify biomarkers that can reveal how excess weight or obesity is affecting your health. Obesity is linked to more than 82 other diseases, and the most common can be detected in your
COMMP labs: diabetes, high cholesterol, vitamin D deficiency, and fatty liver disease—just to name a few. Together, our goal will be to improve these conditions so that you feel better and can reduce the number of prescription medications you need to
take each day. At COMMP, we want to help you become just as healthy on the inside as you will look and feel on the outside.
Step 5: During your second visit to the COMMP clinic, we will also measure your resting metabolic rate, which indicates how much energy your body burns each day. This simple, 30-minute test uses 02 and CO2 gas analysis to determine your personal
metabolism. Our eventual goal will be to increase muscle mass to maintain and improve your resting metabolic rate. Most individuals on a traditional diet experience a decrease in metabolism when they lose weight. At COMMP, our goal is to help you maintain
your metabolic rate so that you are efficient at energy burning when you arrive at your goal. In other words, because your muscles burn more energy than fat, increasing muscle mass is one clinically proven method to maintain your medical weight loss once
you have successfully reached your target body composition. At the UT Center for Obesity Medicine and Metabolic Performance (COMMP), we treat many types of patients from all walks of life. If you would like to schedule an appointment to see if medical
weight loss is right for you, contact our office at (713)-486-1330
Before your visit with us
Gather documents to bring to your doctor's visit:
Copies of any tests, x-rays, or medical histories relating to your medical problem.
Completed medical history questionnaire.
A list of all current medications taken on a regular basis, including over-the-counter and herbal medications.
Review any special directions from your doctor about diet or medication restrictions prior to your appointment.
Ask friends or relatives to accompany you if you wish. Depending on the type of appointment you have, you may need someone to take you home.
Bring a sweater or coat. Our buildings are kept cool to protect and ensure the proper function of medical equipment.
The 6700 Building is located right outside of the 610 loop accessible from the service road. The building is a part of The Offices at Pin Oak Park. Parking is available free in any one of its garages for clients with a 2 hour limit.
From 610(West Loop) Southbound
Take the Bellaire Blvd Exit, and immediately turn right.

Proceed to park in the parking garage. There are multiple parking spaces for this facility. Scroll below for more information.

Entrance to the clinic is connected to the parking garage.

Additional Parking and Directions
Head west on Bellaire Blvd away from the loop.

You can turn right when you see sign for The Offices at Pin Oak Park and park on a designated space.

More parking is available in the back. Turn right on First Street, and then on Cedar Street to follow Parking signs for The Offices at Pin Oak Park.