Colorectal and Anal Cancer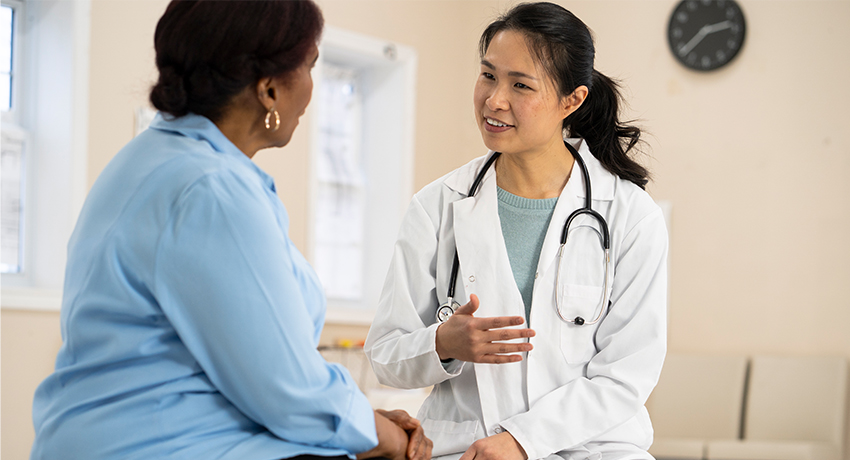 Differences Between Colorectal and Anal Cancers
Colorectal cancer is cancer of the colon or rectum, depending on where the cancer starts. Colon and rectal cancers are often identified together since they share many similarities on symptoms, conditions and treatment options. It usually starts as polyps in the inner lining of the colon or rectum.
Anal cancer affects the anus, and usually starts at the inner lining in the glands and ducts of the anal canal.
Risk Factors
Higher risk factors doesn't guarantee you will get cancer but it does increase the likelihood of getting cancer. When it comes to your risk, there are some factors you can change but some that you cannot. Education is the key to taking a proactive stance regarding your health and getting preventative/early screenings.
Colorectal cancer risk can increase based on factors such as obesity, physical inactivity, unbalanced diets, age, race, smoking and if you have a family history of cancer.
The risk for anal cancer can increase if you have conditions or diseases such as HIV infections, lowered immunity, smoking, gender, race, human papillomavirus (HPV) and sexual activity.
Signs and Symptoms
At early stages, colorectal and anal cancer patients often do not experience symptoms. If you experience the following symptoms, it is recommended to see a doctor. While it may not be related to colorectal or anal cancer directly, it may be tied to other conditions.
Symptoms of colorectal cancer include:
Change in bowel habits
Unexplained weight loss
Rectal bleeding or bloody stools
Weakness or fatigue
Abdominal pain or cramping
Incomplete bowel movements
Symptoms of anal cancer include:
Rectal bleeding or itching
Lump or mass at the anal opening
Pain at the anal area
Narrow stools
Changes in bowel movements
Abnormal discharge from the anus
Swollen lymph nodes in the anal or groin areas