No doubt, the coronavirus has turned life on its head, causing us to adapt to a new normal.
With fall around the corner and favorite pastimes like Halloween fast approaching, parents need to pause to consider how trick-or-treating might look a little different this year.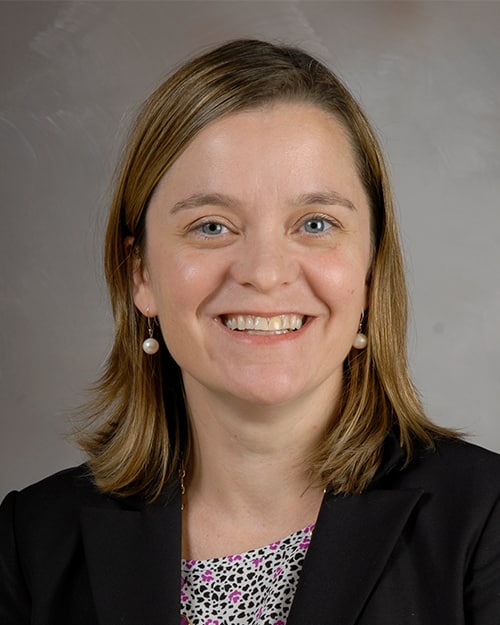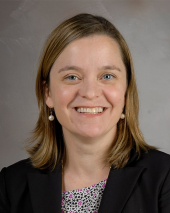 "Most children look forward to the fall observance, planning their costumes for months, and while we don't want to put a damper on the fun, we do want to encourage parents to exercise caution if they allow their children to partake this year," said Susan Wootton, MD, pediatric infectious disease specialist with UT Physicians and associate professor of pediatrics at McGovern Medical School at UT Health. "With a little preplanning and some strategic modifications, little ghosts and goblins can still have fun, while keeping themselves as well as those around them safe."
Since March, the new rituals we have adopted – wearing a mask, social distancing, and proper handwashing hygiene – don't take a holiday and should be integrated into trick-or-treating and other fall activities this year.
Wearing a mask
Of all the COVID-19 rules, this one should be easy to apply on Halloween since many costumes already include masks. The Centers for Disease Control and Prevention (CDC) strongly recommends their usage when social distancing is challenging to enforce, which applies to Halloween. Parents who are escorting their children should also wear masks to mitigate the spread of the coronavirus.
"There is room for some creativity and fun here, especially when it comes to wearing a face mask on Halloween," said Wootton. "There are plenty of options out there that can keep the spirit of the holiday alive, while at the same time, keep kiddos safe."
Social distance
Although it's fun to trick-or-treat in packs, it's not the safest way to prevent the spread of COVID-19. Wootton recommends kids trick-or-treat with their family and avoid groups or gathering around a neighbor's door. You also might think about visiting fewer houses this year and only participating for a brief amount of time.
Those handing out candy may opt to place candy inside children's bags directly to prevent little hands from reaching into a candy bowl. Another option is to establish a table in front of your door and leave individual bags of candy, so children aren't grabbing and coming into contact with each other.
Frequent handwashing
Just as you pack hand sanitizer in your child's backpack for school, make sure they are armed with it before they go trick-or-treating. Kids will come in contact with communal candy bowls and will need to be aware of washing their hands after touching these types of surfaces.
Opting out
"It's a bummer, but children with underlying health conditions that could lead to becoming severely ill from COVID-19 should not participate in trick-or-treating this year," said Wootton. "Maybe this is the best time to think about coming up with some new and fun traditions for a holiday."
If you or your child has been exposed to COVID-19 when Halloween comes around, you should continue to quarantine, so that you do not pose a risk to others.
Listen to the experts
"This situation is fluid and constantly changing, so parents need to heed the advice from local health officials in Houston and adapt plans accordingly should we see a spike in infections this fall," said Wootton. "We want everyone to have a fun Halloween, but to be safe and smart about doing so."
The Centers for Disease Control and Prevention recently issued guidance outlining low risk, moderate risk, and high-risk activities associated with the holiday:
Low-risk
Carving pumpkins at home
Attending a virtual Halloween costume contest
Decorating your home, apartment, or living space
Moderate-risk
Attending an outdoor costume party where participants are wearing masks and are socially distancing.

It's important to note that a costume mask made of plastic is not a preventive measure against the spread of COVID-19. Unless it is made of two or more layers of breathable fabric covering the mouth and nose and doesn't leave gaps around the face, it's not a substitute. You may opt for a Halloween-themed cloth mask that complements your costume.

Going to a pumpkin patch or orchard where mask-wearing is enforced.
Hosting an outdoor Halloween movie night where guests are spread out.
High-risk
Traditional trick-or-treating door-to-door
Going on hayrides with people not in your household.
Attending crowded costume parties held indoors.
Other safety tips
Regardless of how Halloween will look this year with COVID-19 in the mix, the American Academy of Pediatrics reminds parents of the following tips for kids to have a safe and healthy Halloween:
Make sure that children can be seen with costumes that are bright and reflective.
Ensure that children's shoes fit well and that costumes are not too long, to prevent tripping.
When shopping for a costume, make sure it says "flame resistant" on the label.
As far as accessories go, try to avoid sharp or long swords, canes, or sticks that could pose a hazard if a child fell.
For more coronavirus resources and information, visit our COVID-19 information center.