The do's and don'ts when it comes to masks
Written by:
Laura Frnka-Davis
| Updated:
April 24, 2020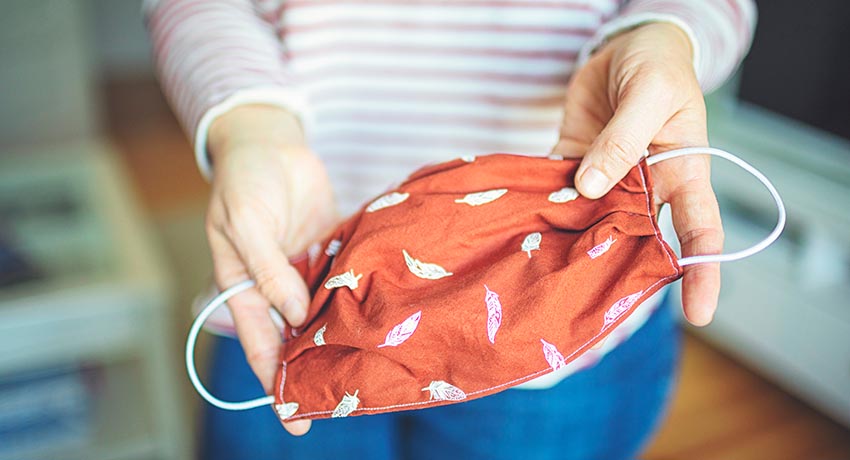 Related Healthcare Providers
Earlier this week, Houston Mayor Sylvester Turner and Harris County Judge Lina Hidalgo held a press conference announcing a new mandate to help prevent the spread of the novel coronavirus: Starting Monday, April 27, those residing in Houston and Harris County will be required to cover their faces while in public for the next 30 days.
"Wearing masks will be the new normal, even after Houston goes through its peak of COVID-19 cases," said Luis Ostrosky, MD, an infectious disease specialist with UT Physicians and professor of medicine and vice chair for Healthcare Quality at McGovern Medical School at UTHealth. "The public is going to have to adjust and learn to do many daily activities, including what to do with your mask while eating, to continue to flatten the curve."
Wearing a mask serves two purposes: The first one is to protect the wearer from transmission by others and the second is to protect others from being infected by a wearer who may be sick by keeping their secretions contained.
Since wearing a mask is going to be part of daily attire for a while, Ostrosky recommends some helpful do's and don'ts.
Do's
Do make your mask out of several layers. Two to three layers are ideal. Choose a fabric that is completely washable and breathable.
Do be careful about taking off your mask. Always wash your hands before and after wearing it. Use the ties or loops to put your mask on and pull it off.
Do wash your mask daily with hot water in the washing machine and use the dryer to ensure it dries thoroughly.
Do store your mask in a clean, dry place.
Do wear your mask snug around your face.
Do wear your mask in common areas, including stairwells and elevators, if you live in an apartment complex.
Do be mindful where you put your mask down if you take it off. Ideally, place it with the outside down on a tissue or clean the area afterward.
Don'ts
Don't wear a mask with a commercial filter. Masks that include filters are designed specifically for health care workers because they minimize exposure to airborne infectious agents. Those filters that are homemade and made from coffee filters, paper towels, etc. aren't necessary and can cause cross-contamination.
Don't leave your chin or nose exposed.
Don't wear your mask loosely with gaps on the sides.
Don't pull up and put down your mask while you're out. If you are wearing a mask, leave it on.
Don't touch the front of your mask when you take it off. If you don't take the right steps when taking off your mask, you can put yourself at risk for exposure.
Don't develop a false sense of security. Handwashing or the use of alcohol gel is as important as wearing a mask.
"Social distancing has worked really well to mitigate the virus, and wearing masks is an extra step to keep us safe," said Ostrosky. "We must put everything into practice – the handwashing, physical distancing, and wearing face covers – to continue on our current trajectory."
For more helpful facts and resources about COVID-19, visit our information center.