While we are all focusing on taking care of our physical health as the outbreak of COVID-19 develops, it's also important to keep our mental health a priority. When there is a major concern for ourselves or our loved ones falling ill, the emotional impact of that can be great.
It's human nature to want to stay informed, however it is important that overexposure of media coverage can cause more stress.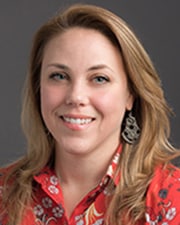 "Many people will turn to social media or the news to learn more about what's happening, thinking that this will help. While being informed is important, continuously checking the news and seeing repeated images and reports about the virus can provoke more anxiety without necessarily increasing knowledge about virus transmission," said Leslie K. Taylor, PhD, a psychologist specializing in post-disaster behavioral health functioning at UT Physicians Psychiatry Outpatient Clinic.
Instead of information overload, consider designating specific time to check reliable sources such as the Centers for Disease Control and Prevention and the World Health Organization. Both organizations give regular updates on COVID-19 and share methods for coping with the outbreak.
Individuals with preexisting mental health conditions, including substance use, may be more vulnerable to stress.
"Keeping a routine, eating healthy, and resting will help alleviate stress. If self-quarantining, maintaining a sense of connection with friends, family and community is also important. Isolation from others can result in feeling sad or hopeless," said Taylor, who is also an assistant professor in the Louis A. Faillace, MD, Department of Psychiatry and Behavioral Sciences at McGovern Medical School at UTHealth.
Taking time for ourselves by doing things that we enjoy or keep us calm can help us get through this difficult time. Create a list of practical relaxation activities and perform them a few times a day. This can be meditating, deep breathing, stretching or even just sitting quietly and mindfully.
"It's okay to be upset, but we should all stay hopeful. Experts in public health are working across the world to deliver high-quality care and ensure everyone's safety," said Taylor.
Prolonged isolation and separation as a result of quarantine or illness could have a traumatic impact on families as a whole. UT Physicians patients who are experiencing emotional distress due to the COVID-19 outbreak, may consider booking an appointment at the UTHealth Trauma and Resilience Center. The center, located in the UT Physicians Psychiatry Outpatient Clinic at 1941 East Road in Houston, provides care to both adult and pediatric patients.
For more information on the UTHealth Trauma and Resilience Center, call 713-486-2630.
To read about the CDC's recommendations for mental health and coping, visit their website. To learn additional COVID-19 facts, read our FAQ.