On January 5, the Centers for Disease Control and Prevention (CDC) expanded their booster recommendation for the Pfizer COVID-19 vaccine to include children ages 12 to 15. Before this recent development, only children ages 16 and 17 were allowed a booster dose of the Pfizer vaccine. These shots may be administered to those at least five months after their second or additional dose.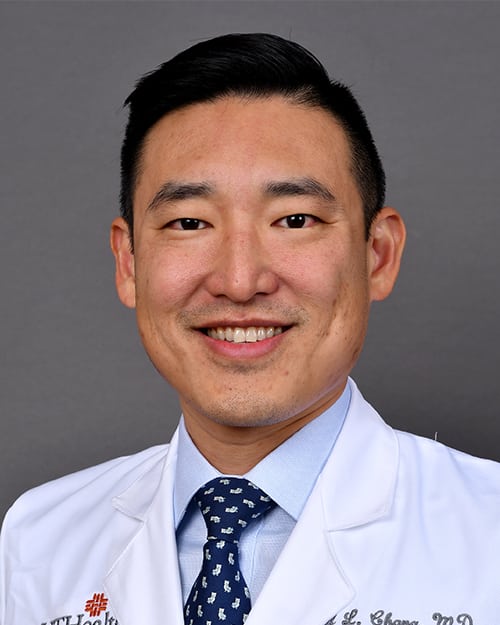 "Unfortunately, two doses of Pfizer's mRNA vaccine doesn't provide as much protection against a symptomatic infection with the Omicron variant of COVID-19 when compared to prior variants like Alpha and Delta," explained Michael L. Chang, MD, pediatric infectious disease expert with UT Physicians. "While still effectively protecting against severe illness and hospitalization, a booster dose of mRNA vaccine given a minimum of five months after the last dose reinforces and bolsters the antibody levels and immunity against COVID to regain some protection from symptomatic infection and possibly also reduce risk of transmission."
Furthering his point, Chang shares that a booster dose for these younger individuals will not only maximize their own protection, but also will help safeguard others who cannot be vaccinated yet due to age or other circumstances.
This expert recommendation to allow COVID-19 booster doses to school-aged children will be beneficial to reducing the breakthrough spread of the virus. With the discovery of the highly contagious Omicron variant, younger individuals remained at a higher risk to exposure in school or while participating in other extracurricular activities.
Side effects of the booster dose for children are considered mild. Parents can expect their child to possibly experience slight soreness or swelling at the injection site, fatigue, or a low-grade fever — similar to the initial doses of the vaccine.
Additionally approved by the CDC, children ages 5 to 11 who are considered immunocompromised may receive a third dose of the Pfizer COVID-19 vaccine a minimum of 28 days following their second dose.
"This third dose should be considered completing the "primary" vaccine series for immunocompromised children who may not have a strong enough antibody response after two doses. By giving this third dose sooner, we can increase antibody levels to the same amount that children with normal immune systems may have with two doses," said Chang, assistant professor of pediatrics at McGovern Medical School at UTHealth Houston. "This way, we can maximize the protection against severe illness and hospitalization from a COVID-19 infection in this high-risk group."
While this decision is seen as a positive move forward in the ongoing battle against COVID-19, Chang stresses the importance of the everyday safety measures we have grown accustomed to — wearing a mask, practicing proper hand hygiene, and social distancing when possible.
"Since many children are not yet eligible for vaccination, it's important we reinforce these measures at home with them, so it becomes routine when they are outside the household. We should all be doing all we can with these non-pharmaceutical interventions to protect our most vulnerable," he shared.
For additional information on the COVID-19 vaccine and children or to schedule an appointment for your child, visit our vaccine page.