On Friday, September 24, the Centers for Disease Control and Prevention announced a recommendation for a booster dose of the Pfizer-BioNTech COVID-19 vaccine. The booster is recommended for the following groups of individuals who have had their first two vaccine doses for at least six months:
People 65 years and older
Residents in long-term care settings
Individuals 50-64 years with underlying medical conditions
People aged 18-49 years with underlying medical conditions based on their individual benefits and risks
People aged 18-64 years at increased risk for COVID-19 exposure and transmission because of occupational or institutional settings based on their individual benefits and risks
Why now?
This announcement comes after a surge of the highly contagious and aggressive Delta variant in the U.S. Luis Ostrosky, MD, infectious disease specialist with UT Physicians and professor of internal medicine and vice chair for Healthcare Quality at McGovern Medical School at UTHealth, says the infectious variant creates a sense of urgency to ensure protection against severe illness.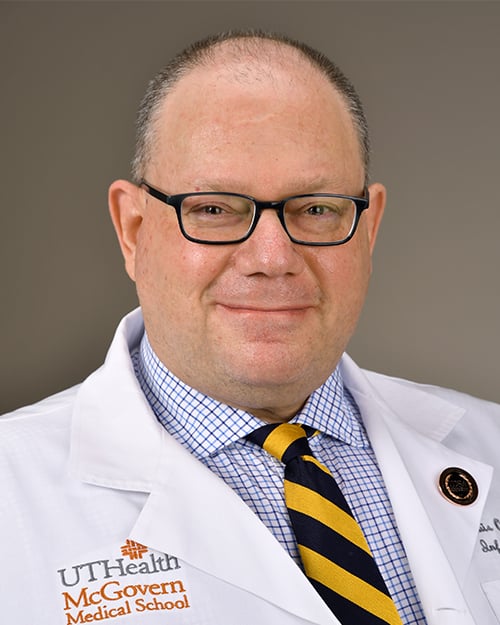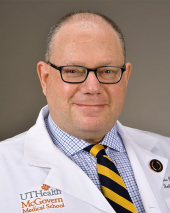 There is one other factor that experts are concerned about – the lifespan of antibodies after a complete vaccination series.
"We know now there is a correlation between antibody titers and protection against the virus," said Ostrosky. "Unfortunately, there is also evolving science that shows those antibody titers do decrease over time."
While it is not common for a booster to be needed so soon after an initial vaccination, experts agree that now is the time to err on the side of caution as positive cases of COVID-19 increase.
How protected are we?
Ostrosky assures that fully vaccinated individuals are well protected against severe illness from COVID-19. However, without a booster shot, there is some vulnerability.
"Those approaching eight months since their final dose of the vaccine have approximately 40-60% protection against contracting COVID-19, but nearly 100% protection against dying from it," he said.
What to expect?
Currently, most individuals who are ready for their booster dose of the vaccine are health care professionals and older adults. These groups were the first people to receive the vaccine late last year and earlier this year.
Booster shots will need to be the same type as the original vaccine series received. For example, a person who was fully vaccinated with both doses of the Pfizer vaccine will need to obtain Pfizer again. The CDC states as data further develops in the coming weeks it will make additional recommendations for other populations or people who received the Moderna or Johnson & Johnson vaccines.
Ostrosky reassuringly says that while there is no need to rush or worry, people should sign up for their booster shot as soon as they can.
For those who have not received their COVID-19 vaccine, UT Physicians has appointments available and several community-based clinics that accept walk-ins. Visit our vaccine page for additional information.
"It's not too late," said Ostrosky. "Anytime is the right time to get vaccinated."