The Texas Education Agency (TEA) recently released guidelines for students' return to the classroom this fall. In many districts, parents will have the option of sending their children back to school or enrolling them in a remote learning program. While these guidelines were released in preparation for school starting in the fall, it is important to note that local conditions will play a huge role in determining when and how schools will open. Some districts are choosing to start the school year with only a remote option.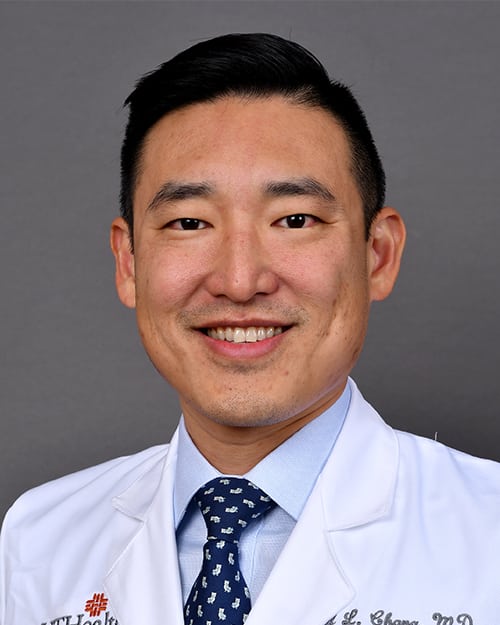 "While one can argue that it's imperative that children re-establish their normal school routines for optimal learning, it's understandable that some parents may be apprehensive about sending their children back to a classroom given the recent surges in cases not only locally, but across the state and country as well," said Michael Chang, MD, pediatric infectious diseases specialist with UT Physicians and assistant professor of pediatrics at McGovern Medical School at UTHealth. "For parents thinking about sending their children back to a brick-and-mortar school, there will be specific guidelines in place with respect to social distancing, wearing face coverings, and other important protocols that each school and district will develop to keep kids, teachers, and other school staff members as safe and healthy as possible."
The American Academy of Pediatrics (AAP) and educators believe that schools are essential for the development and well-being of children and teens for academic instruction, social and emotional development, physical activity, regular nutrition, and mental health. As such, the AAP has provided multiple guidelines intended to help policymakers and others in authority to shape how children return to school amid the current pandemic. These recommendations will help give both parents and their kids some idea of what to expect for the next school year.
Social distancing
Increasing the space between students in the classroom is going to be vital in preventing the transmission of COVID-19. While the Centers for Disease Control and Prevention (CDC) has been emphasizing the importance of maintaining a physical distance of at least 6 feet between individuals, the AAP recognizes in schools this may not always be possible. When it is not possible to create the recommended distance between desks, the AAP suggests there is evidence to support that 3 feet of space may be just as beneficial as long as students are wearing face masks and are asymptomatic. While coronavirus definitely does impact children, the rates are higher among adults, which is why the AAP is recommending that teachers and staff should try and maintain 6 feet of separation between each other and conduct meetings and planning sessions virtually.
"This also may mean that parents will be discouraged from entering the school building," said Chang. "And you may see more plexiglass barriers in areas where it difficult to social distance, especially in reception areas and other workspaces."
Social or physical distancing measures also will need to be taken into consideration when it comes to busing, hallways, playgrounds, and the cafeteria. Parents and students should expect some changes that may include
Assigned seating on buses
The creation of one-way hallways to minimize contact
Rotation of teachers from room to room instead of moving students
Limiting the size of play groups during recess
Having lunch in classrooms instead of in a typical cafeteria
In addition, students, teachers, and staff in Texas will need to wear masks upon entering a school if Gov. Abbott's mask mandate is still in effect. Requirements for face coverings for students may be different depending on age.
Hygiene and cleaning
Since the pandemic hit, we have learned a great deal about the novel coronavirus and how it spreads. While the majority of transmission is through respiratory droplets spread by sneezing and coughing, it is still possible to contract the virus by touching a contaminated surface and then proceeding to touch the mouth, eyes, and nose.
"Managing children and adolescents can be challenging when it comes to handwashing," said Chang. "This is why it's going to be essential that teachers and other role models set proper examples when it comes to hygiene."
The AAP says that established cleaning protocols should be followed regularly, as well as disinfecting regimes when appropriate. Schools should use only those disinfectants proven effective against COVID-19 and those that are labeled as safe for humans and the environment. When disinfecting needs to be conducted, children should not be present, and harsh cleaning solutions like bleach should not be used since they are known as respiratory irritants.
Schools may also consider actions such as eliminating lockers to assist in social distancing efforts and daily and rigorous cleaning of high-touch surfaces, such as drinking fountains and door handles, as well as shared equipment such as keyboards and art supplies. Instead of keeping doors closed, they may be left open to reduce touching of door handles.
Testing and screening
"Many parents may be wondering if all students will be tested for COVID-19 before they go back to school," said Chang. "In most places, this will not be possible. Also, testing students before starting school will not mitigate the spread of the disease."
The AAP is making the following recommendations to schools to consider when it comes to testing and screening for the coronavirus: If a student or staff has been exposed to the coronavirus – for example, through a family member who resides in the same household – contact tracing and/or the option of school exclusion or school closure should be weighed.
Schools, parents, and school nurses should also have an open discussion about symptoms, screening, and what actions should take place depending on the symptoms a child is exhibiting.
"It's important to point out, however, that symptoms of the virus can show up differently for children than in adults, and school administrators may want to establish some guidelines for identifying symptoms, in addition to fever," said Chang. "And most importantly, if your child is ill, do not send them to school. Even if they test negative for COVID-19, parents should not send children to school when they are exhibiting signs of any type of illness."
According to TEA, anyone entering a school (students, staff, parents, and visitors) will be screened for COVID-19 symptoms prior to entering.
Both kids and parents are longing for some type of normalcy and a routine, including the return to school. This school year will look different without a doubt, and processes and procedures will continue to evolve as more is learned about the virus.
"We recommend checking with your individual school district to see how they are handling back-to-school protocols," said Chang. "This is a rapidly changing situation and unfortunately there won't be a perfect solution as we all work to do what's best for kids."
Read more about the AAP's recommendations for returning to school during the pandemic and well as the guidelines outlined by TEA. For more information and resources about COVID-19, visit our information center.