As the coronavirus continues to take hold across the country, flu season is staring us straight on and will be here before we know it.
This is why experts at UT Physicians are strongly encouraging people to get their flu shots this year.
"The reality of the situation is that individuals could contract both COVID-19 and the flu at the same time, and it will be difficult to distinguish between the diseases," said Luis Ostrosky, MD, an infectious disease specialist with UT Physicians and professor of medicine and vice-chair for Healthcare Quality at McGovern Medical School at UTHealth. "Making sure you are vaccinated against the flu will greatly minimize this possibility."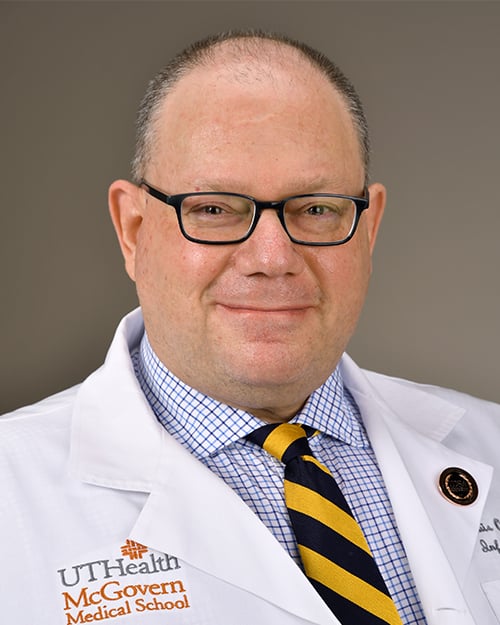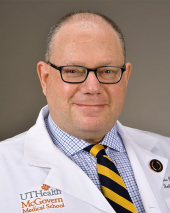 The good news is the mitigation measures in place to prevent the transmission of COVID-19, including mask-wearing, social distancing, and handwashing will also be effective against the flu. The ideal scenario would be to flatten the curve for both viruses at once.
"While we wait for a vaccination for coronavirus, it's going to be imperative older adults and those with underlying health conditions get vaccinated against the flu," said Ostrosky. "Even in years when we are not facing a pandemic, the flu and other respiratory ailments that lead to pneumonia are the eighth leading cause of death in the United States."
Flu shots will start to become available in September and early October. Ostrosky warns against getting the shot too early because your immunity won't last the entire season.
"When you first start seeing flu activity in the community, that's the time to get your flu shot," he said.
The Centers for Disease Control and Prevention recommends that everyone 6 months of age and older get a flu vaccine every season with minimal exceptions. Getting vaccinated can reduce flu illnesses, doctors' visits, and school and work absences, as well as prevent hospitalizations, which will be especially important as the health care system continues to care for patients with COVID-19.
For a limited time, UT Physicians is offering flu shots for $19. Call today to schedule your appointment. Here is a list of participating locations:
*UT Physicians Multispecialty – The Heights
925 N. Shepherd
Houston, TX 77008
*UT Physicians Family Practice – Bayshore
11452 Space Center Blvd.
Houston, TX 77059
*UT Physicians Family Practice – Bellaire
5420 Dashwood, Suite 100
Houston, TX 77081
*UT Physicians Multispecialty – Bellaire
6700 W. Loop South, Suite 520
Bellaire, TX 77401
*UT Physicians Multispecialty – Cinco Ranch
23923 Cinco Ranch Blvd.
Katy, TX 77494
*UT Physicians Multispecialty – Sienna
8810 Highway 6, Suite 100
Missouri City, TX 77459
*UT Physicians Multispecialty – Greens
550 Greens Parkway, Suite 150
Houston, TX 77067
UT Physicians Pediatric Center – Cinco Ranch
10450 Spring Green Blvd., Suite B
Katy, TX 77494
*UT Physicians Multispecialty – International District
10623 Bellaire Blvd., Suite C280
Houston, TX 77072
*UT Physicians Multispecialty – Rosenberg
5115 Avenue H., Suite 701
Rosenberg, TX 77471
*UT Physicians Multispecialty – Jensen
2620 E. Crosstimbers St., Suite 100
Houston, TX 77093
*UT Physicians Multispecialty – Victory
7364 Antoine Dr.
Houston, TX 77088
*Extended evening and weekend hours available
For more information and guidelines on flu vaccines, visit the CDC. To obtain facts and other resources about COVID-19, visit our information center.