In December of last year, Phuong D. Nguyen, MD, and health care experts from around the world gathered in Guatemala City, Guatemala, to provide expert surgical care to children diagnosed with cleft lip or palate.
Held by Operation Smile, a nonprofit organization that provides no-cost care to individuals with a cleft lip or palate, the mission trip lasted six days. During which time, Nguyen acted as the surgical team leader alongside local volunteers, three additional surgeons, other health care staff, and medical students.
With a population of over 16 million, Guatemala has only one cleft surgeon for the entire country. Assistance from mission trips, such as this one, helps provide care for those who need it and train medical residents.
Due to COVID-19, previous trips to Guatemala City were canceled for safety reasons — leading to a substantial number of patients patiently waiting for surgery.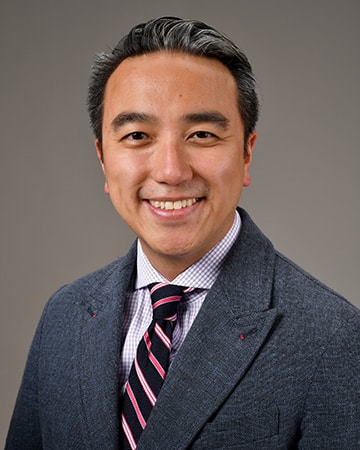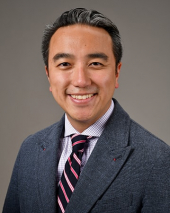 "COVID-19 definitely had an adverse effect on their population," said Nguyen, chief of pediatric plastic surgery at UT Physicians and an associate professor of surgery at McGovern Medical School at UTHealth Houston. "Upon planning for our trip, we were made aware of a backlog of over 100 patients needing a cleft surgery."
For the sake of efficiency and safety, a priority system was enacted and a strict schedule was outlined. The highest-priority cases were children who have had no repair to their cleft lip or palate and the lowest-priority cases were adults who previously had surgery and required follow-up care.
To mitigate the spread of COVID-19, all patients and volunteers were tested, social distancing was practiced when possible, full personal protective equipment was worn, and thorough cleaning was performed consistently.
During those days, Nguyen helped perform 24 surgeries — bringing hope to each patient's family.
"Telling these parents before the surgery that we can help their child — that's an overwhelming feeling," he shared. "Then when you come out of the procedure and they see their child for the first time, they know then that their whole future has been changed."
Nguyen counts himself lucky to be able to connect and help the families of Guatemala City.
"It's such a deep human connection and I'm fortunate enough to have a skill set that helps change the course of someone's life," he said. "I've certainly been missing that from these trips in these last two years."
Each year, Nguyen would visit Vietnam to perform craniofacial surgeries and provide follow-up care to his patients there. As a first-generation Vietnamese American, it was a trip he held close to his heart. With pandemic restrictions, his last two missions were canceled.
Depending on the current COVID-19 situation in March of this year, he anticipates returning to Vietnam with Nuoy Reconstructive International, another nonprofit organization.
"The missions that I participate in are food for the soul and I'm eager to get back out there," he said.