Puesto que el coronavirus sigue presente en todo el país, la temporada de gripe nos sigue de cerca y estará aquí antes de que nos demos cuenta.
Por este motivo, los expertos de UT Physicians recomiendan a las personas que se vacunen contra la gripe este año.
"La realidad de la situación es que las personas podrían contraer tanto la COVID-19 como la gripe al mismo tiempo, y será difícil distinguir entre las enfermedades", afirmó el Dr. Luis Ostrosky, especialista en enfermedades infecciosas de UT Physicians y profesor de medicina y vicepresidente de Calidad de Atención Médica en la Facultad de Medicina McGovern en UTHealth. "Asegurarse de vacunarse contra la gripe reducirá enormemente esta posibilidad".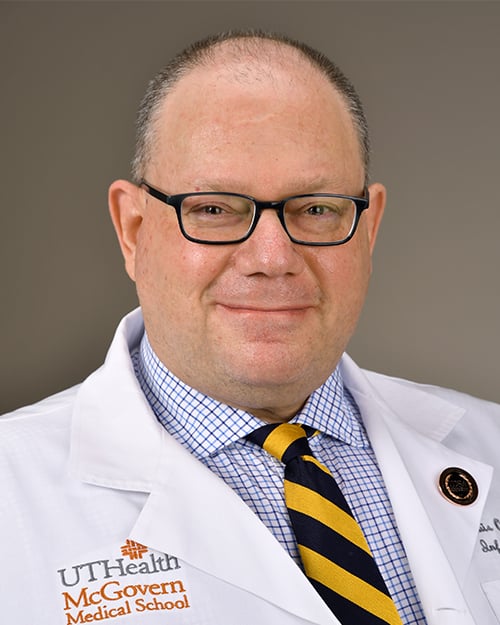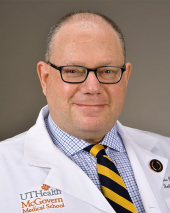 Las buenas noticias son que las medidas de mitigación existentes para evitar la transmisión de la COVID-19, incluidos el uso de la mascarilla, el distanciamiento social y el lavado de manos, también son eficaces contra la gripe. La situación ideal sería aplanar la curva para ambos virus a la vez.
"Mientras esperamos la vacunación contra el coronavirus, es de vital importancia que los adultos de mayor edad y aquellos con enfermedades subyacentes se vacunen contra la gripe", afirmó Ostrosky. "Incluso en años en los que no enfrentamos una pandemia, la gripe y otras afecciones respiratorias que causan neumonía son la octava causa principal de muerte en Estados Unidos".
Las inyecciones contra la gripe empezarán a estar disponibles en septiembre y a principios de octubre. Ostrosky advierte no vacunarse demasiado pronto porque la inmunidad no durará toda la temporada.
"Cuando comience a ver la actividad de la gripe en la comunidad, es el momento de recibir la vacuna contra la gripe", afirmó.
Los Centros para el Control y la Prevención de Enfermedades (Centers for Disease Control and Prevention) recomiendan que todas las personas de 6 meses de edad y mayores reciban una vacuna contra la gripe cada temporada, con excepciones mínimas. Vacunarse puede reducir las enfermedades de la gripe, las visitas de los médicos y las ausencias escolares y laborales, así como prevenir las hospitalizaciones, que serán especialmente importantes, ya que el sistema de atención médica continúa asistiendo a los pacientes con COVID-19.
Durante un tiempo limitado, UT Physicians ofrece inyecciones contra la gripe por USD 19. Llame hoy para programar su cita. A continuación figura una lista de las ubicaciones participantes:
*UT Physicians Multispecialty – The Heights
925 N. Shepherd
Houston, TX 77008
*UT Physicians Family Practice – Bayshore
11452 Space Center Blvd.
Houston, TX 77059
*UT Physicians Family Practice – Bellaire
5420 Dashwood, Suite 100
Houston, TX 77081
*UT Physicians Multispecialty – Bellaire
6700 W. Loop South, Suite 520
Bellaire, TX 77401
*UT Physicians Multispecialty – Cinco Ranch
23923 Cinco Ranch Blvd.
Katy, TX 77494
*UT Physicians Multispecialty – Sienna
8810 Highway 6, Suite 100
Missouri City, TX 77459
*UT Physicians Multispecialty – Greens
550 Greens Parkway, Suite 150
Houston, TX 77067
UT Physicians Pediatric Center – Cinco Ranch
10450 Spring Green Blvd., Suite B
Katy, TX 77494
*UT Physicians Multispecialty – International District
10623 Bellaire Blvd., Suite C280
Houston, TX 77072
*UT Physicians Multispecialty – Rosenberg
5115 Avenue H., Suite 701
Rosenberg, TX 77471
*UT Physicians Multispecialty – Jensen
2620 E. Crosstimbers St., Suite 100
Houston, TX 77093
*UT Physicians Multispecialty – Victory
7364 Antoine Dr.
Houston, TX 77088
*Horario extendido durante los fines de semana y la noche disponibles
Para obtener más información y guías sobre las vacunas contra la gripe, visite el sitio de los CDC. Para obtener datos y otros recursos sobre la COVID-19, visite nuestro centro de información.