Six months ago, when we were learning about the novel coronavirus, it made sense to postpone these types of appointments until medical experts had a better idea of how the virus spread. Now that medical professionals, including dentists, know what precautions to take, it's vital to take charge of your health, including rescheduling that dental appointment.
"Neglecting dental care is not a good idea because oral health is a part of your overall health," said Ben Warner, DDS, MD, professor, and director of the Diagnosis and Treatment Planning Clinic at UTHealth School of Dentistry. "If you allow a minor dental problem, possibly one you are not aware of, it may become more serious, more difficult to treat, and more expensive."
The World Health Organization's (WHO) recently released guidance suggesting individuals delay trips to the dentist at this time, but the American Dental Association (ADA) is strongly encouraging patients to follow through with their appointments, provided they are not at high risk for developing a severe illness if COVID-19 is contracted.
"We stand in agreement with the ADA and believe that routine dental care should not be delayed in the absence of other contributing factors," said John Valenza, DDS, dean of the UTHealth School of Dentistry.
Dental visits provide clues on what's happening with your overall health
Regular check-ups and cleanings can help prevent cavities, gum disease, and infections; identify mouth cancer early; extend the longevity of fillings and crowns, and even help identify undiagnosed medical conditions.
"More and more research studies show a connection between a person's dental condition and other health problems. During a dental exam, inflammation and infections of the mouth can be discovered and treated," said Warner. "We know that inflammation in one part of the body is connected to other systemic disorders. These studies suggest an association between periodontitis, a severe disease of the gum and bone, and some serious health conditions such as diabetes, cardiovascular disease, stroke, and Alzheimer's disease."
Steps dentists are taking to keep you safe
The ADA is working with dentists to ensure a safe environment for patients as people continue to live and work in the age of COVID-19. In addition to encouraging patients to wear masks, many dental offices ask their patients to call when they arrive but to wait in their cars or outside of the office until their appointment to limit the number of people in the waiting room. Upon arrival, patients may be asked a series of questions about their health and have their temperature taken. Like other health care providers, the ADA suggests that dental offices remove magazines, toys, and other items that are often shared among patients. Dentists and their teams wear personal protective equipment, which acts as a protective barrier for them and each patient.
The School of Dentistry has responded to the pandemic with safety protocols for patients and providers based on the best available evidence as it has emerged. Providers have up-to-date training on how to keep their patients safe, and some of their protocols and training materials are being used for other parts of campus and at other dental schools across the U.S.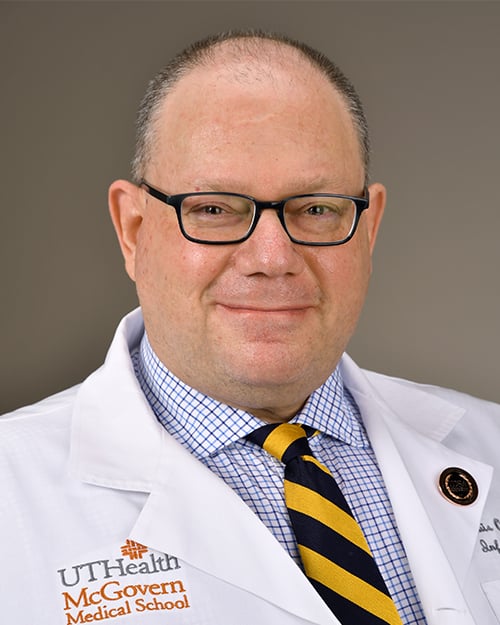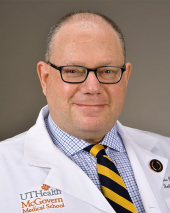 "The UTHealth School of Dentistry has a dedicated infection prevention team that has worked in conjunction with biosafety, engineering, and infectious disease specialists to evaluate and re-design every clinic to be in full compliance with current Centers for Disease Control and Prevention guidelines and best practices," said Luis Ostrosky, MD, an infectious disease specialist with UT Physicians and professor of medicine and vice-chair for Healthcare Quality at McGovern Medical School at UTHealth. "It has never been safer to go to the dentist."
For more information about what you may expect at the dentist, visit the ADA. For more resources on COVID-19, visit our information center.
UT Physicians is the clinical practice of McGovern Medical School at The University of Texas Health Science Center at Houston (UTHealth). Since we are part of UTHealth, we have access to colleagues in the other five schools of the university who contribute to medical, dental, and public health expertise.