Duke honored with school name
Written by:
Darla Brown, Office of Communications, Medical School
| Updated:
March 11, 2014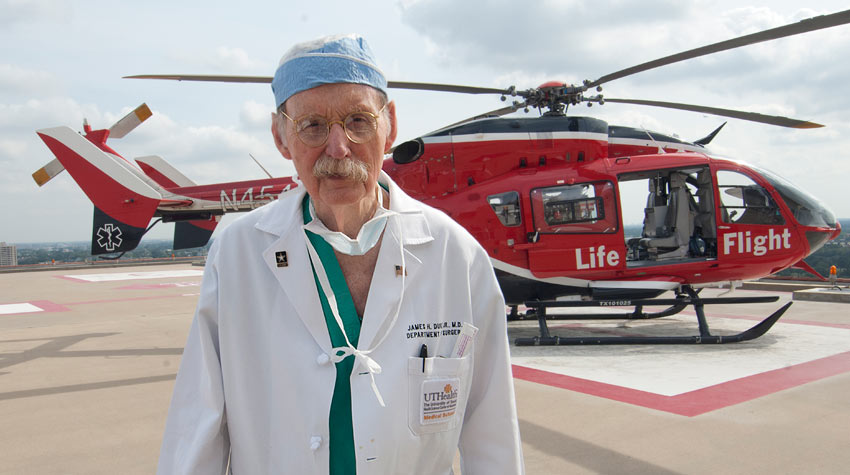 What do James "Red" Duke, M.D., Laura Ingalls Wilder, Mark Twain, and Walt Disney have in common?
They all have elementary schools in the Alvin Independent School District named in their honor.
The new Dr. James "Red" Duke Elementary at the southeast corner of Kirby and County Road 59 in the Alvin Independent School District is scheduled to open in time for the 2014-15 school year.
Dr. Duke said he was humbled by the honor.
"My first reaction was blatant astonishment," Dr. Duke said. "What have I ever done to deserve such and honor? I am delighted that it's an elementary school, these are such important years in a young person's life."
Names for new Alvin ISD schools are submitted by community members and then reviewed by the naming committee.
Dr. Duke, UT Physicians surgeon, professor of surgery and the John B. Holmes Professor of Clinical Sciences, is the recipient of many honors. He received his medical degree from The University of Texas Southwestern Medical School and joined the UTHealth Medical School faculty in 1972.