Dysautonomia Center opens
Written by:
Deborah Mann Lake, Office of Public Affairs
| Updated:
June 27, 2014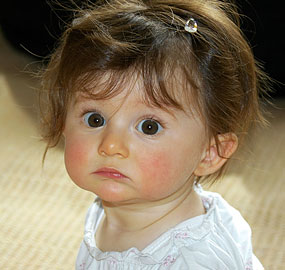 Multi-disciplinary pediatric specialists at UT Physicians have formed the UTHealth Dysautonomia Center of Excellence to bring research and treatment to a little-known, but potentially debilitating, disease.
Dysautonomia is caused by a dysfunction of the autonomic nervous system, which regulates all the unconscious functions of the body from the heartbeat to breathing. It can affect the cardiovascular, gastrointestinal, metabolic, and endocrine systems, causing organs to work improperly.
"For example, the heart can stop beating, there can be convulsions and seizures, fainting, incontinence, vomiting, pallor, and blotchy rashes. It's a disease of multiple organs," says Ian Butler, M.D., UT Physicians pediatric neurologist and UTHealth Medical School director of the Division of Child and Adolescent Neurology. "We've recognized it in adults for some time. What is new is the recognition of the onset in children."
Other symptoms can include nausea, headache, blood pressure fluctuations, fatigue, brain fog, increased heart rate, skin ailments, increased sweating, and muscle aches.
Dr. Butler and Mohammed Numan, M.D., UT Physicians cardiologist, associate professor in the Division of Cardiology, are co-directors of the new center, which includes 13 research studies and 540 UT Physicians patients. Dr. Butler also is the Geissler Distinguished Chair in West Syndrome Research. Both are attending physicians at Children's Memorial Hermann Hospital.
"Our multi-disciplinary center allows us to take a physiological approach and then tailor the medications and other treatments," Dr. Numan says. "Some of these children have waited a long time to be diagnosed. They've been told 'it's in their head.' From testing to treatment, we're turning it from subjective to objective."
Because the damage from dysautonomia is often invisible—chronic fatigue is one of the most common symptoms—the disease can be missed. For diagnosis, the center uses a physiological tilt-table test, which involves placing the patient on a special table with a foot support. The table is tilted upward while two special monitors measure brain blood flow, blood circulation through the chest, sympathetic and parasympathetic tone changes, muscle blood flow, and peripheral blood resistance.
The center's multidisciplinary pediatric team includes Melissa Van Arsdall, M.D., UT Physicians gastroenterologist; Ricardo Mosquera, M.D., UT Physicians pulmonologist; assistant professor of pulmonology; Susan Pacheco, M.D., UT Physicians pediatric allergist; associate professor of allergy, immunology and rheumatology; Allison Dempsey, Ph.D., clinical child psychologist; assistant professor of psychology; Anand Gourishankar, M.D., UT Physicians pediatrician; Cindy Jon, M.D., pediatric pulmonologist; Holly Varner, M.D., UT Physicians neurologist; Rebecca Martinez, research nurse; UTHealth; and Children's Memorial Hermann Hospital.
Research related to dysautonomia includes studies on tilt-table testing, cerebrospinal fluid transmitters, neuropathy, atrial septal defects and migraine, mitochondrial disorders, gastrointestinal disorders, DNA analysis in families, and the role of histamine and mast cells.
For more information, please call 832.325.7118. To make an appointment, please call 832.325.6516.