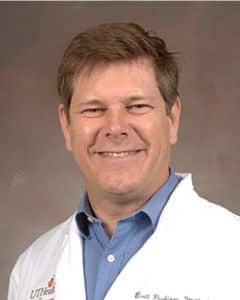 We are expanding our occupational health care program centered around our UT Physicians Multispecialty – Jensen clinic. Specializing in work-related injuries and illnesses, our physicians are committed to keeping employees healthy and businesses running smoothly. William B. Perkison, MD, MPH, board certified in both occupational medicine and family medicine, is leading the occupational program within our community-based clinics and working with employers across the Greater Houston area to help improve workplace conditions and communications between key stakeholders.
"Employees are businesses' most valuable asset, and it's important to invest in their health and safety," said Perkison. "We can help by creating customized medical plans and services based on their needs, size, resources and goals."
By offering a comprehensive range of health care services and consulting, UT Physicians can help employers plan, develop, and improve the general health of their workforce.
"Our experts are up-to-date on the latest state and federal guidelines and regulations for employee health and safety, including Occupational Safety and Health Administration, US Department of Transportation, and the Federal Aviation Administration," said Perkison. "We can offer the best treatment options and have a large referral network of specialists."
UT Physicians' occupational medicine program provides employee and employer health services, such as on-site health fairs for cholesterol and blood pressure screenings, in-clinic drug and alcohol screening, physicals, immunizations, injury treatment, and worksite surveillance and hazard evaluations. The clinic also offers primary care, pediatric care and behavioral health care. Additionally, we offer your workplace COVID-19 testing and can help you design workplace protocols with the necessary infectious disease precautions to help you and your employees work comfortably and safely.
Learn more about our occupational medicine program, or call 713-486-8585 to schedule an appointment.