The COVID-19 pandemic has drastically shifted daily routines, including exercise and workout regimes. Now more than ever, experts say it's important to make room for exercise to manage your physical and mental health.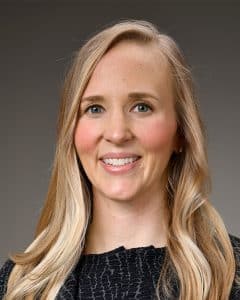 "Block off time to work out and try to stick to a routine, just as you would normally," said Bonnie P. Gregory, MD, a sports medicine specialist at UT Physicians and assistant professor in the Department of Orthopedic Surgery at McGovern Medical School at UTHealth. "When you're not used to working from home, you can easily get distracted by chores and other to-dos, but committing to 10, 20, or 60 minutes for your physical and mental health is of utmost importance."
Gyms and exercise studios have closed temporarily to help prevent the spread of COVID-19. Many of them are currently offering free, on-demand, and live classes for people staying at home and practicing social distancing. It's a great time to mix up exercise routines and try something different with items found at home, including a simple set of weights and an elastic band.
"Use this time to work on your form and crush lower weight, higher repetition workouts and body weight workouts," said Gregory. "If you're missing your exercise friends, schedule a video/FaceTime/Zoom workout date with them to say connected."
Combining exercise with nature is a powerful tool for mental and physical well-being. Parks in Houston and surrounding areas remain open under the current stay-at-home order. While enjoying the parks, it's important to keep in mind safe social distancing practices. Do not congregate in groups larger than 10 and practice safe physical distancing with others, at least six feet.
For more helpful ways to manage during the COVID-19 outbreak, visit our information center for additional facts and resources.