Bringing together expertise and access to the best clinical care, research trials, discovery science, and public health knowledge, The University of Texas Health Science Center at Houston (UTHealth) has established the UTHealth COVID-19 Center of Excellence.
The center includes the first post-COVID-19 clinic in Houston at UT Physicians, the clinical practice of McGovern Medical School at UTHealth, which is dedicated to helping adults and children who are still suffering the aftermath of one of the deadliest viruses in global history.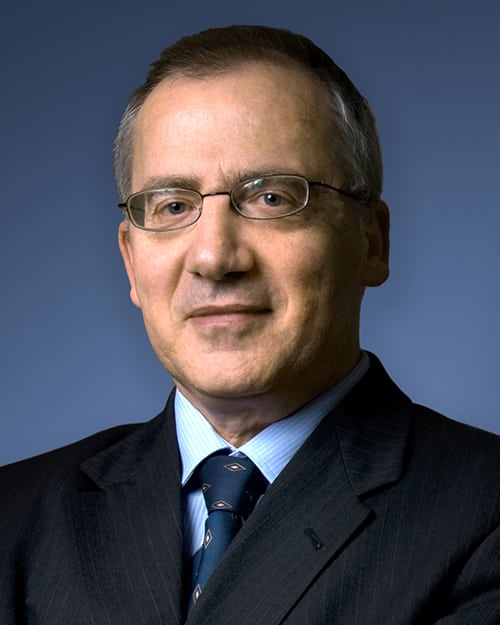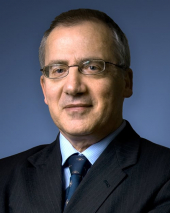 "The UTHealth COVID-19 Center of Excellence brings together our university's experts in adult and pediatric specialty care, public health, biomedical research and big data analytics—all working to provide the best outcomes for our patients, the best public health and prevention practices for our community, and the best therapies for the virus' short and long-term impacts." said Giuseppe N. Colasurdo, MD, president of UTHealth and Alkek-Williams Distinguished Chair.
Since the virus emerged as a major public health threat, UTHealth faculty have been on the front lines of the pandemic response. Scientists and physicians at McGovern Medical School have led clinical trials and treatment protocols, including one of the world's first double-lung transplants in a coronavirus patient. UTHealth is participating in some of the largest national clinical trials to help heal COVID-19 patients, ranging from studies to prevent the progression of the disease, to ones designed to find proven treatments for those who are critically ill.
New funding includes an $8 million grant from the National Institutes of Health to investigate whether convalescent plasma infusions can prevent the progression of COVID-19 in one of the first randomized clinical trials in the country. Another research team is evaluating if an oral HIF-inhibitor can protect the lungs of COVID-19 patients, providing an effective treatment for acute respiratory distress syndrome, one of the deadliest consequences of the virus. Trials such as these are giving hope to patients treated by UTHealth experts.
Leaders at UTHealth School of Public Health continue to advise local and state officials on best practices for minimizing the spread. Researchers at Cizik School of Nursing are studying the socioeconomic and mental health effects of the virus on Hispanics, while members of the MD Anderson UTHealth Graduate School of Biomedical Sciences are exploring how the time of day a medication is taken could help a COVID-19 patient. And experts at UTHealth School of Biomedical Informatics are using big data in the fight against COVID-19.
"Within our six schools, we have the broad expertise that has positioned us as one of the few universities to help our community, Texas, and the country through the pandemic and beyond," said Michael R. Blackburn, PhD, executive vice president and chief academic officer of UTHealth and the William S. Kilroy, Sr. Distinguished University Chair. "That starts with amazing clinical care, COVID-19 trials, real-time translational research, and expert knowledge from our public health leaders."
UTHealth has six schools in medicine, public health, dentistry, nursing, bioinformatics, and graduate studies. Highlighted projects of the new center run the gamut from a COVID-19 testing program for corporations to key data on how the virus is impacting the most vulnerable populations.
The UT Physicians post-COVID adult and pediatric clinic includes specialists in cardiology, general medicine, neurology, infectious disease, pulmonology, psychiatry, and otorhinolaryngology (ear, nose, and throat). Telehealth and in-person visits are both available.
The future of the Center of Excellence includes the advancement of reliable testing for the virus, validating effective therapies, applying big data analytics and artificial intelligence to enhance care and research effectiveness, and using a diverse patient population to collect samples in a centralized biobank to understand the long-term effects of how genetics impacts the severity of the virus. The School of Public Health is leading the establishment of a longitudinal COVID-19+ Cohort study conducted with partners throughout Southeast Texas to assess the virus's long-term consequences, determine factors that contribute to severe outcomes, and allow UTHealth experts to develop and implement treatments more effectively. In addition, a Community Information Exchange will be built to link vulnerable populations with health care and social service providers to help meet needs associated with social determinants of health, such as housing and access to food.
"In these unprecedented times, the six schools at UTHealth are rapidly evolving the science and medical care for patients with COVID-19, and our community," said Bela Patel, MD, vice dean of Healthcare Quality, and professor and director of the Division of Critical Care Medicine in the Department of Internal Medicine at McGovern Medical School. "Prevention, new therapeutics, and post COVID-19 care for our patients with prolonged COVID-19 disease is the mission for the UTHealth Center of Excellence for COVID-19."