Five tips to keep your children safe
Written by:
Simone Sonnier, UT Physicians
| Updated:
November 17, 2020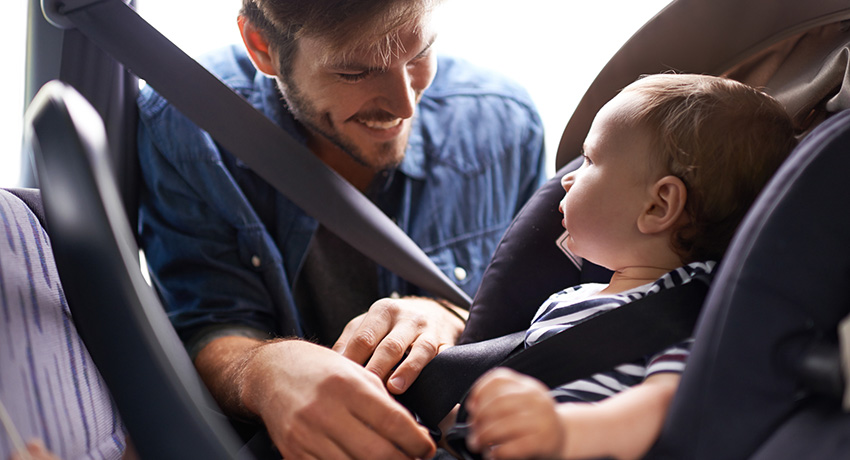 Related Healthcare Providers
National Injury Prevention Day, Nov. 18, is a day dedicated to raising awareness about the importance of injury prevention among children. To mark this day, Sandra McKay, MD, pediatrician with UT Physicians, highlights the top five tips to keep your kids safe in everyday life.
Safe sleep
The official recommendation from the American Academy of Pediatrics (AAP) suggests that babies under a year old always be put on their backs to sleep, whether they are in a crib or bassinet. Their sleep surface should be firm, covered by a fitted sheet, and without any additional bedding or objects to reduce the risk of sudden infant death syndrome or suffocation.
AAP also suggests infants should share a room with their parents for at least six months, but never a bed. Sleeping in the same bed as a baby can lead to accidental injury and death by falls, suffocation, and even strangulation.
Car seats
We know car seats are essential for a child's safety on the road. However, there is a lot of misinformation on when to transition from rear facing, to forward facing, and eventually a booster seat.
"Not many people realize that a car seat should stay rear facing until at least 2 years old," said McKay, who's also an associate professor of pediatrics at McGovern Medical School at UTHealth. "However, that doesn't mean that when your child turns 2 you should have them forward facing. If they are still comfortable, you should keep them rear facing since it is safer."
Experts agree that even once a child is forward facing in a car seat, they should remain that way for as long as possible until the transition to a booster seat. The average weight and age requirements for a booster seat is at least 40 pounds and 5 years old.
Firearm safety
If you or someone in your home possesses a firearm, keeping it stored properly could be a matter of life and death.
"Firearms should be stored and locked away unloaded. The ammunition should be separate from the gun," said McKay.
By doing these two simple things, curious toddlers and impulsive teenagers will not be able to easily access them and potentially harm themselves or worse.
Drowning prevention
A child can drown in a matter of seconds, which is why following safety recommendations is vital. McKay recommends that children should be monitored in all bodies of water, including the bathtub.
"Teaching your kids to swim is great, but they still should have an adult present to ensure an accident doesn't occur," said McKay.
Pools should be gated with a lock so that children will not wander near the body of water and accidentally fall into it. While the pool is in use, experts suggest assigning someone to be the "water watcher." This person will monitor the pool for any signs of distress or unintended falls.
Bath time should also be taken seriously as a potential drowning situation. Children 5 years of age and younger should never be left alone in the tub and once the bath is over, the water should be immediately drained.
Burn prevention
There are burn hazards in almost every room of the home; however there are a few things you can do to minimize the risk.
Hot water heaters should be set no higher than 120 degrees Fahrenheit to avoid scalding at bath time or when performing hand hygiene.
Another danger to be aware of is hot liquids near the edge of a counter.
"Splash burns can happen in an instant," said McKay. "It's best to keep pot handles and anything hot away from the counter's edge to prevent a child from reaching up and pouring something on themselves."
While this list may only contain five safety tips, there are many more to consider in your day-to-day life as a parent or guardian.
"Keeping kids safe is never-ending," said McKay. "At every age, there are new stressors and as a parent that can be hard. If you have any questions or concerns, don't hesitate to reach out to your pediatrician – we're here to help!"
As the clinical practice of McGovern Medical School at UTHealth, UT Physicians has locations across the Greater Houston area to serve the community. To schedule an appointment, call
888-4UT-DOCS
. For media inquiries, please call
713-500-3030
.