Our second flu season during the ongoing pandemic is around the corner. With hospitalizations and positive cases of COVID-19 on the rise, UT Physicians experts are stressing the importance of the flu shot this year.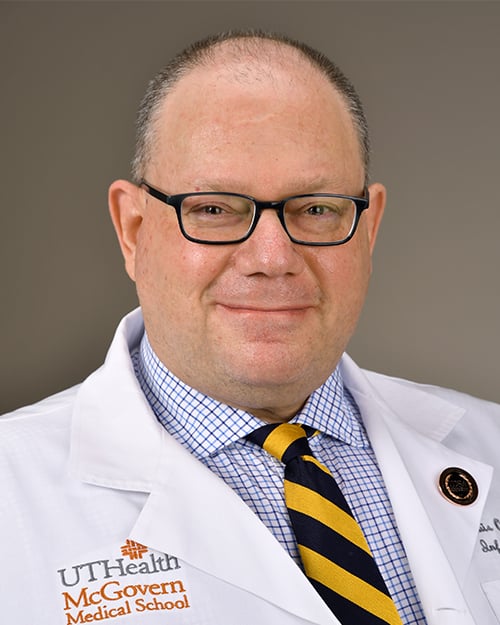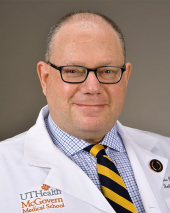 "Last year, we experienced a historically low flu season because of our COVID-19 precautions," said Luis Ostrosky, MD, infectious disease specialist with UT Physicians and professor of internal medicine and vice chair for Healthcare Quality at McGovern Medical School at UTHealth. "This year, with restrictions lifted and masking optional, we're anticipating a more severe flu season."
The Centers for Disease Control and Prevention (CDC) recommends everyone 6 months of age and older receive the flu vaccine every season, with minimal exceptions. Being vaccinated can reduce flu illnesses in the community and hospitalizations, which is essential as the health care system continues to be impacted by the highly contagious Delta variant.
The flu and COVID-19 viruses have several overlapping symptoms, such as fever, fatigue, and cough. Ostrosky says it is almost impossible to tell the difference without a test or the presence of other warning signs, such as loss of taste or smell. Contracting both viruses at the same time is also an unfortunate possibility.
"We've seen patients with co-infections. They usually have severe respiratory symptoms and it's difficult for them to recover," he said.
To combat this potential public health crisis, UT Physicians is offering flu shots for $19.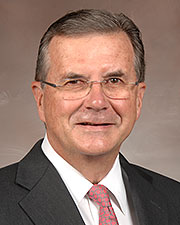 "This year, the flu vaccine will contain protection against two strains of Influenza A and two strains of Influenza B," said Thomas J. Murphy, MD, family medicine physician, chief medical officer of UT Physicians community-based clinics, and the Stanley Family Distinguished Chair of Population Health and Community Medicine at McGovern Medical School.
Excluded from this special is the nasal spray flu vaccine, FluMist, which is available for individuals ages 2 to 49 years old.
"We don't recommend the nasal spray vaccine for children ages 2 to 4 with asthma or who have had an episode of wheezing within the last year, children ages 2 to 17, who frequently take aspirin or similar medications, or those with other underlying complications," said Murphy.
Visit the CDC's page for a comprehensive list of those who should not receive a nasal spray flu vaccine.
Call 888-488-3627 to schedule an appointment at one of the following locations:
*UT Physicians Multispecialty – The Heights
925 N. Shepherd Drive
Houston, TX 77008
*UT Physicians Family Practice – Bayshore
11452 Space Center Blvd.
Houston, TX 77059
*UT Physicians Family Practice – Bellaire
5420 Dashwood Drive, Suite 100
Houston, TX 77081
*UT Physicians Multispecialty – Bellaire
6700 W. Loop South, Suite 520
Bellaire, TX 77401
*UT Physicians Multispecialty – Cinco Ranch
23923 Cinco Ranch Blvd.
Katy, TX 77494
UT Physicians Multispecialty – Sienna
8810 Highway 6, Suite 100
Missouri City, TX 77459
*UT Physicians Multispecialty – Greens
550 Greens Parkway, Suite 150
Houston, TX 77067
*UT Physicians Multispecialty – International District
10623 Bellaire Blvd., Suite C280
Houston, TX 77072
*UT Physicians Multispecialty – Rosenberg
5115 Avenue H, Suite 701
Rosenberg, TX 77471
*UT Physicians Multispecialty – Jensen
2620 E. Crosstimbers St., Suite 100
Houston, TX 77093
*UT Physicians Multispecialty – Victory
7364 Antoine Drive
Houston, TX 77088
*Extended evening and weekend hours available