Through a collaborative effort between UT Physicians and the Louis A. Faillace, MD, Department of Psychiatry and Behavioral Sciences at McGovern Medical School at UTHealth, the university has been awarded a COVID-19 Emergency Response for Suicide grant.
Suicide and domestic violence
This grant, funded through the Substance Abuse and Mental Health Services Administration, focuses on helping communities during the COVID-19 pandemic in the prevention of suicide and suicide attempts, and support for victims of domestic violence.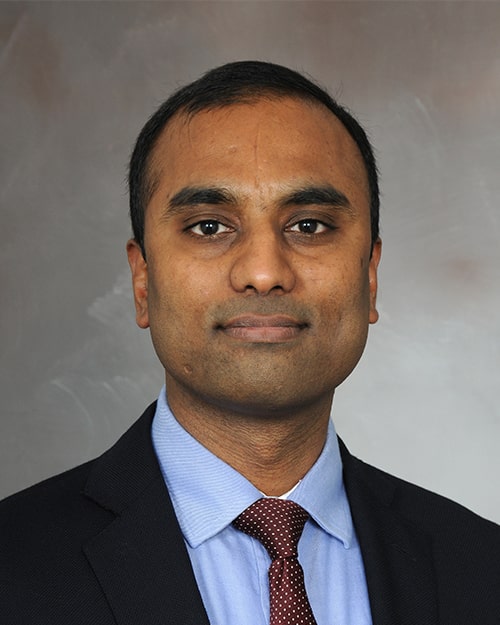 "The pandemic has caused a global crisis, affecting millions of people worldwide, and has profoundly disrupted everyone's lives," said Sudhakar Selvaraj, MD, PhD, a psychiatrist with UT Physicians and assistant professor and director of the Depression Research Program at the Faillace Department of Psychiatry and Behavioral Sciences.
Feelings of depression and anxiety have been on the rise over the last few months, particularly as job loss and financial instability have become more common. All of these heightened emotions and worries are established contributing factors to suicide and violence at home.
Implementing the grant
Once applied, the grant will allow our experts the ability to universally screen individuals at UT Physicians clinics for suicide and to train primary care and behavioral health providers to better identify and assess the risks of self-harm. A care management plan will be developed for each patient at risk for domestic violence or suicide. Once stable, these patients will receive a coordinated approach to care in order to best transition them to a primary or integrated behavioral care setting.
Healthcare Transformation Initiatives (HTI), a department within UT Physicians that focuses on obtaining funding to implement programs that increase access to care using a patient-centered approach, helped to secure the COVID-19 Emergency Response for Suicide grant.
"Our department has had a long-standing relationship with the Department of Psychiatry and Behavioral Sciences," said Yen-Chi Le, PhD, director of innovation and evaluation at HTI. "Collaboratively, we have focused on the integration of primary and behavioral health in our multispecialty clinics. We understood the implications of COVID-19 stressors and proactively worked together to find an innovative solution to help our patients experience both health and overall well-being."
While this grant will allow many immediate solutions to be put into place, in the long term Selvaraj hopes to build a sustainable suicide prevention program at UT Physicians.
"Suicide is preventable. We have a team of trained professionals that are ready to make a positive impact in our patients' lives and our community," said Selvaraj.