The health impact of media on kids
Written by:
Carlos Gonzalez, UT Physicians
| Updated:
May 9, 2014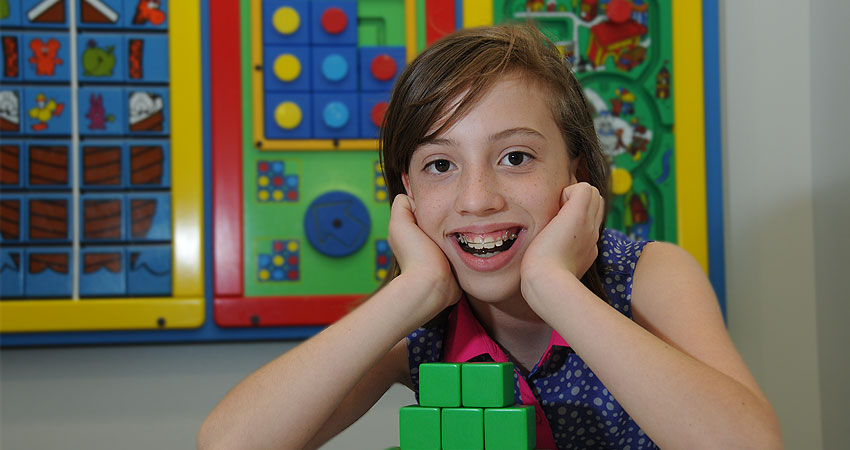 Related Healthcare Providers
Technology has arrived in our lives in a big way! With the integration of the Internet and handheld devices, information access, entertainment, and communication have never been easier or more user-friendly. The media landscape has completely changed over the years. More and more children either own cell phones, or are easily able to access the Internet on touchscreen devices, in addition to merely watching TV.
Making phone calls has fallen by the wayside like a quaint antiquity as parents and children, particularly teens, communicate by texting. Kids, like their parents, have become avid (but not efficient) multitaskers.
Youtube, Facebook, and WhatsApp offer opportunities to inform, connect, and communicate. As an educational resource for everything from learning the alphabet to research and dissemination of news, the Internet has changed all our lives. Technology is powerful and beneficial, but it can be a two-edged weapon. It is important for us as parents and members of society to understand and educate ourselves on how handheld technology affects the most important and vulnerable among us, namely our children.
What are the statistics on this?
Eight to 10 year olds spend up to 8 hours a day on a variety of media—older children even more. More than 70 percent of kids have a TV in the bedroom, 50% of teens send over 50 texts a day, and a third of all teens send more than 100. Kids spend more time with media than at school, and the only activity that may consume more time is possibly sleeping.
The first 5 years of life, particularly the first two, are a time of rapid brain growth and development when the brain physically grows to adult size. The young child learns gross motor skills (standing, walking), fine motor skills (buttoning, writing), communication, self-care, self-regulation, and adapting to the outside world in a variety of ways. This is learned by real-life interactions with real people and the environment. While very young children respond readily to the light, sound, and animation of cartoons on a screen, they do not know what is real and what is not.
Unchecked access to the Internet leads to overuse, which can be habit forming, resulting in physical inactivity. This increases the risk for obesity and related chronic problems like hypertension and diabetes. Lack of sleep and fatigue can contribute to poor concentration and learning. Behavioral problems are noted in sleep-deprived children. Most importantly, acquiring skill at sedentary games can occur at the expense of real-life activity and problem-solving, creativity, and team play. While texting is convenient and useful, children are still learning to use words, understand the use of language, and modulate tone and behavior. Access to inappropriate content, or social platforms, when judgment and maturity are still developing, can be risky. Unsupervised viewing of content that promotes violence, junk food, extreme weight loss, violence, smoking, alcohol, substance abuse, and sexual behaviors can create false notions that can imperil health and safety.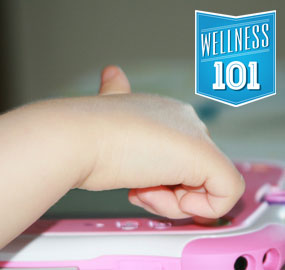 So what should parents do? The keys are balance and having ground rules.
How much: No systematic media exposure in the critically formative first 2 years of life, under 1 hour in younger children, and no more than 2 hours in older children.
Where: Have screen-free zones in the house, for example, the bedroom, the dining table, or when company is present. Have strict rules about no texting or cell phone use when driving.
What: Make sure children are viewing high quality educational content. Co-watch with your children, generate discussion on questionable content, helping to interpret the context. Stay in touch with what the children are watching, playing, and listening to.
When: Make sure the "healthy before junk" rule applies to media usage just as it applies to food. Outdoor exercise, whether a sport or free play, should always be a priority. When indoors, make conversation, art, music, board games, reading, or free play a priority. Teach children to prioritize and balance their activities.
How: Be a role model. Do a media use check to make sure the same discipline applies to you. Switch off the wifi at night. Be aware of your child's access and use of media resources, providing parameters. Make sure the bedroom is screen free. Promote real-life learning experiences and interactions with your child and family.
Supriya Ramanathan, M.D.
, is board certified in pediatrics and cares for patients at UT Physicians Pediatric Primary Care at Texas Medical Center.