Hurricane season is underway and we are currently monitoring two disturbances, Tropical Storm Marco and Tropical Storm Laura.
Though our focus has been on the COVID-19 pandemic these last few months, the impact of a storm can also cause a severe strain on our health care system.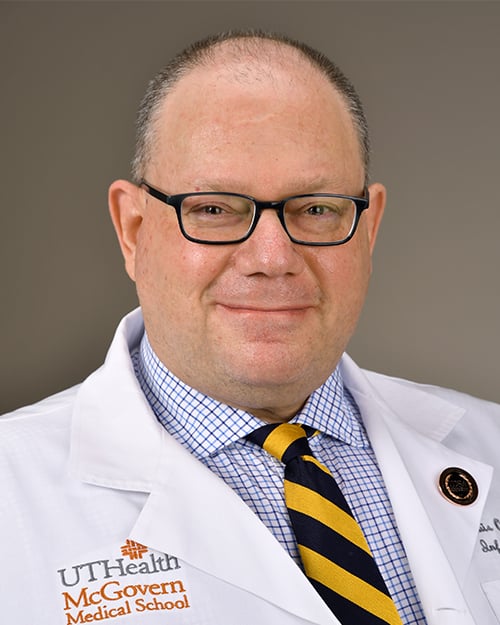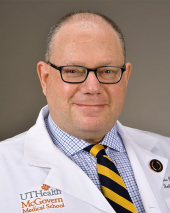 "Whenever there is a storm, the medical community becomes acutely concerned with communicable diseases, such as diarrhea, tuberculosis, and meningitis, because many people may lose their homes and gather in large shelters, as we saw during Hurricane Harvey," said Luis Ostrosky, MD, an infectious disease specialist with UT Physicians and professor of internal medicine and vice chair for Healthcare Quality at McGovern Medical School at UTHealth. "The hospitals could be overwhelmed with those needing care during a hurricane as well as those suffering from COVID-19. This is why hurricane preparedness is going to be critically important this year."
After seven months of the pandemic, health care professionals say there is still much to learn and discover about the coronavirus.
"Don't let COVID-19 impact your preparedness for hurricane season," said Robert Emery, DrPH, vice president for Safety, Health, Environment, and Risk Management at UTHealth. "We have put together some helpful tips, so you and your family aren't caught off guard."
Gather the essentials at home
Make sure you have plenty of water (at least 5 gallons), a three- to five-day supply of food, including baby food or formula if needed, and prescription medications.
Gather safety items like a battery-powered radio, first-aid kit, flashlights, and supplies to make drinking water safe (iodine tablets or chlorine bleach).
Set aside personal care products like hand sanitizer, cleaning wipes, soap, toothpaste and toothbrush, tampons/pads, and diapers.
These supplies should be stored together in a place that's easily accessible. It's also a good idea to check your homeowner's or renter's insurance policy to see what it does and doesn't cover.
Put together an emergency kit for your car
In case you need to evacuate during a hurricane, it's a good idea to have an emergency kit for your vehicle as well. Here are some suggestions on what to include:
Canned and non-perishable food
Jumper cables
Maps
A fire extinguisher
Flashlight and extra batteries
A first-aid kit
Car charger for your smartphone
Protect and collect your important papers
Put important papers (estate planning, insurance documents, passports, etc.) in a safe deposit box.
Make copies of your important papers and store them in freezer bags and then put them in the actual freezer, ensuring they are safe from fire, flood, and wind.
Obtain copies of your prescriptions or place empty medication bottles in the freezer as well.
When it comes to paper, it's important to have cash on hand in case there is a severe power outage and ATMs go offline.
Have an evacuation plan ready
You may live in a part of town that is required to evacuate during a hurricane. If that's the case for you and your family, plan in advance where you're going and only take what you really need, such as:
Cell phones and chargers
Medications
Identification (driver's license or passport)
Cash
Pet food, water bowl, and leash
Emergency kit for your car
When headed out of town, consult the Houston Transtar website for information on road closures due to high water or storm damage: https://traffic.houstontranstar.org/layers/
For more information on hurricane preparedness visit Ready.gov. To read the latest about COVID-19, visit our information center.