People across the U.S. are taking precautions to protect themselves and their loved ones from COVID-19. While still at risk for contracting COVID-19, healthy individuals typically present with fever and mild respiratory symptoms. However, some are at a higher risk for developing serious complications, like those with an already compromised immune system.
Being immunocompromised means that a person's natural immune defenses against outside infections are weakened. This category can include those with lung disease, diabetes, heart conditions, cancer, and people living with human immunodeficiency virus (HIV).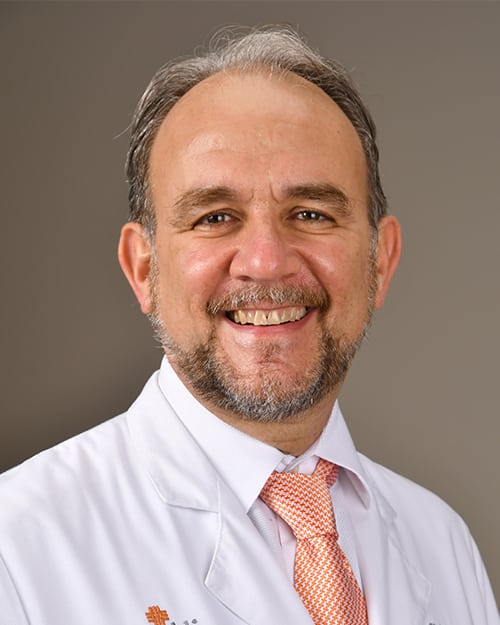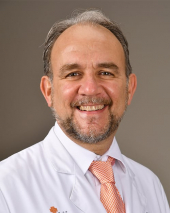 Rodrigo Hasbun, MD, infectious disease expert with UT Physicians, stresses the importance of social distancing.
"I highly recommend that our immunocompromised patients stay out of the public and avoid contact with any family members or friends that are exhibiting symptoms of the virus," said Hasbun, associate professor of internal medicine at McGovern Medical School at UTHealth.
When patients already have a compromised immune system, they may not develop the early warning signs of the virus and once infected, they may not respond to it quickly. This is due to the lack of white blood cells that are responsible for fighting off infections.
Practicing good hand hygiene, keeping a safe distance from others who appear ill, and having an appropriate supply of medications stocked (including over-the-counter treatments) are all things immunocompromised patients can do to help prevent themselves from contracting COVID-19.
However, if a patient with a compromised immune system does believe they have the virus, it's important not to immediately run out to a physician's office to seek treatment.
"Patients should have their doctor's contact information handy and call them immediately if they develop symptoms, such as a fever or respiratory symptoms," said Karen J. Vigil, MD, medical director of Infection Prevention for UT Physicians' outpatient operations and associate professor of internal medicine at McGovern Medical School at UTHealth.
After a phone call assessment, a physician can decide if a patient needs to be brought in for care or if they can take care of themselves at home.
For additional COVID-19 resources, visit our information center.