Sports season is upon us and you know what that means — it's time for annual sports physicals. From now until Dec. 31, 2023, select UT Physicians clinics are offering this necessary exam for $19.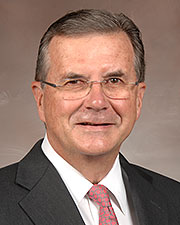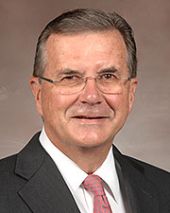 "Sports physicals provide a great opportunity for younger athletes who may not have had recent contact with a physician for a general evaluation of care," said Thomas J. Murphy, MD, family medicine physician and chief medical officer of UT Physicians community-based clinics. "After the age of five, children typically only visit their pediatrician on a yearly basis or as needed for illnesses."
The goal of the appointment is to complete a general health checkup, as well as screen for any potential problems that could become significant during future athletic activities — including blood pressure issues, heart irregularities or murmurs, spine abnormalities, or hernias. It is also useful to disclose your child's past medical, family, and injury history.
Parents and caregivers will also receive additional information and resources that could be helpful during their child's sports season.
"Following the visit, either a child will be given a clear to participate in their activity or referred to another UT Physicians specialist for additional care," explained Murphy, Stanley Family Distinguished Chair of Population Health and Community Medicine at McGovern Medical School at UTHealth Houston.
This special is available for all children, ages 4 to 18. Call 888-4UT-DOCS (888-488-3627) to schedule an appointment.
Below is a list of participating clinics:
UT Physicians Family Practice – Bayshore*
11452 Space Center Blvd., Houston, TX 77059
UT Physicians – Bellaire Station*
6500 W. Loop S, Suite 200-B, Bellaire, TX 77401
UT Physicians Multispecialty – Cinco Ranch*
23923 Cinco Ranch Blvd., Katy, TX 77494
UT Physicians Multispecialty – Sienna*
8810 Highway 6, Suite 100, Missouri City, TX 77459
UT Physicians Multispecialty – Greens*
550 Greens Parkway, Suite 150, Houston, TX 77067
UT Physicians Multispecialty – International District*
10623 Bellaire Blvd., Suite C280, Houston, TX 77072
UT Physicians Multispecialty – Jensen*
2620 E. Crosstimbers St., Suite 100, Houston, TX 77093
UT Physicians Multispecialty – Victory*
7364 Antoine Drive, Houston, TX 77088
* denotes evening or weekend hours available