Multidisciplinary stone clinic opens in Bellaire
Written by:
Carlos Gonzalez, UT Physicians
| Updated:
March 12, 2014
Related Healthcare Providers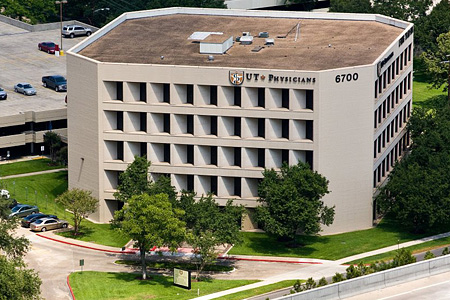 Stone disease is one of the most painful and common urological disorders. More than a million kidney stone cases are diagnosed each year with an estimated 10 percent of Americans destined to suffer from kidney stones at some point in their lives. Stone disease can be complex and often requires the combined efforts of surgical intervention, medical prevention, and dietary management.
Patients who suffer from kidney stones can now access a specialty clinic which brings together a team of experts to streamline care at the new UT Physicians Comprehensive Stone Clinic.
Led by Dr. Steven Canfield, chief of urology for UT Physicians, and Dr. Amber Podoll, UT Physicians specialist in renal diseases and hypertension, the new clinic in Suite 520 at UT Physicians at Bellaire, 6700 West Loop South, specializes in the diagnosis, treatment and prevention of kidney stones.
Symptoms of kidney stones include flank pain and blood in the urine. No referral is needed; however, patients must have a diagnosis of kidney stones. If referred to the clinic from another physician, patients should provide any radiology films that pertain to the diagnosis, if films are not already available within the Memorial Hermann System.
For more information and appointments, please call 713.572.8122.