Did you leave your last appointment with a UT Physicians doctor feeling seen, heard, and respected? Or was there something we could have improved? We want to hear from you. In an effort to continuously enhance the patient experience, we will be transitioning to a new survey tool on Saturday, May 8, that will allow patients to provide honest feedback shortly after their doctor's visit.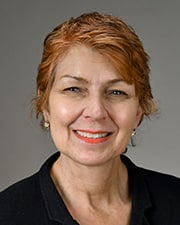 "Reaching patients soon after their clinic visit to get their feedback is our goal. It's important that we hear about their experience while it's still fresh in their minds," said Sharon Messimer, director of patient experience at UT Physicians. "We aim to make immediate improvements and to share these comments with our staff."
Initially, patients will be contacted via email or phone call using interactive voice response (IVR) – depending on their contact information on file. The entire survey takes approximately two minutes to complete. Although it is quick and direct, it will allow our practice the chance to refine the patient experience by gathering important feedback and addressing existing issues in a timely manner.
"Understanding an individual's perspective after a visit with one of our doctors is important, but what's critical to improving the overall patient experience at UT Physicians is taking that feedback and implementing positive change," said Andrew Casas, senior vice president of UTHealth and chief operating officer of UT Physicians.
Three attempts will be made for a patient to complete their post-appointment survey. If a patient cannot be reached after the final email or phone call, they will receive a message how to get in touch with us, should they change their mind and be interested in completing the questionnaire.
"Our patients are our partners," said Messimer. "We don't want to miss any opportunity to hear from them."