Free stroke event set for May 3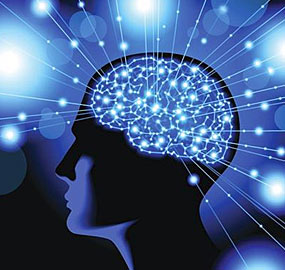 The second annual Stomp Out Stroke! Festival of Life to raise stroke awareness will be hosted by the UT Physicians Stroke Team May 3 at Discovery Green, 1500 McKinney St., in downtown Houston.
The free, fun event is designed to provide lifesaving information about stroke prevention and treatment. It will last from 10 a.m. to 3 p.m. and is open to the public.
Free health screenings will be offered, including carotid ultrasound, blood pressure, cholesterol, glucose, electrocardiogram, body mass index, body fat percentage, and obstructive sleep apnea. Adult and child-friendly education sessions and interactive activities will be facilitated by UTHealth Medical School stroke physicians, pharmacists, nurses, physical therapists, dieticians, and fitness experts.
A Kid Zone will include information on brain basics, sports and brain injury, an inflatable brain exhibit, brain food and fitness station. The fun will include ice sculpting by Houston's Reverend Butter, face painting, a balloon artist, yoga, and Zumba demonstrations, an appearance by the Rockets' mascot Clutch, and lunch for the first 500 registered guests.
"We strive to motivate families to make positive health behavior changes to reduce their stroke risk and teach them self-care practices," says Elizabeth Noser, M.D., UT Physicians neurologist and Memorial Hermann–Texas Medical Center specialist. "We want to inspire children to be owners of their own health and become health leaders of tomorrow."
Stroke occurs when blood flow to the brain is interrupted by a blockage or a rupture in an artery, depriving brain tissue of oxygen. It is the fourth-leading cause of death in the United States and a leading cause of disability. According to the American Stroke Association and the Centers for Disease Control, nearly 800,000 Americans suffer a stroke each year—one every 40 seconds—and stroke costs the United States $38 billion a year. The only FDA-approved treatment for ischemic stroke, the most prevalent kind, is the clot-buster tPA (tissue plasminogen activator), but it must be given within three hours of the first signs of stroke to be most effective.
Exhibitors participating in the event include the American Heart Association, Walgreens, Houston Aphasia Recovery Center, The Health Museum, Memorial Hermann-Texas Medical Center, University of Houston, HealthSouth, Total Fitness 4 Kids and Mix 96.5. For more information, please visit the festival website.