Exercise and Nutrition Tips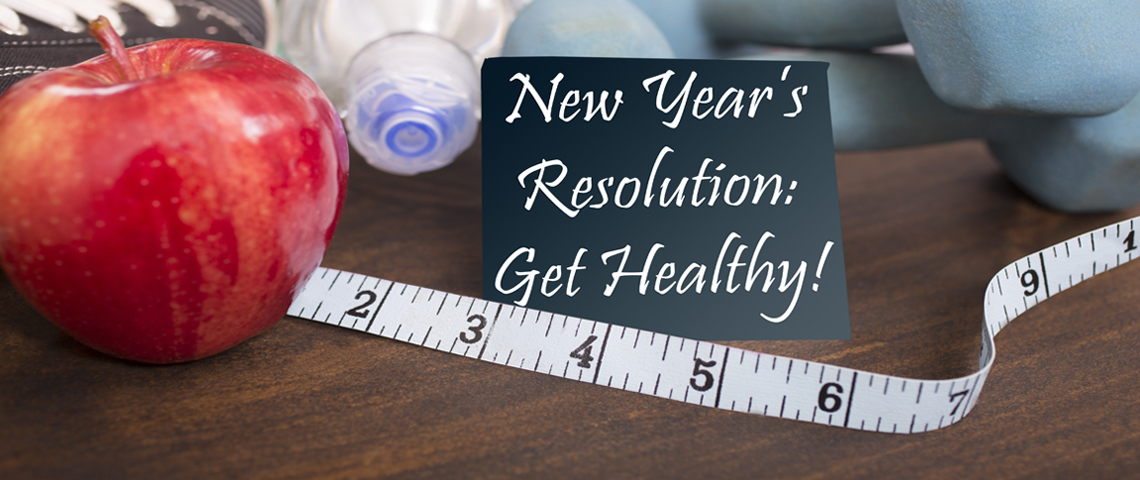 Staying on track is tough when it comes to New Year's resolutions, but not impossible! Are you one of the many people making a commitment to be healthy in 2017? If so, Grant C. Fowler, M.D., a family medicine specialist with UT Physicians, has advice on how to be successful.
"Don't wait until after the holidays to get started," advised Dr. Fowler. "If you start making changes now, it is easier to get in a routine that will put you on the path to success. If you wait until the last minute and try to make drastic changes in a short span of time, you will get discouraged and most likely not stick with it."
Dr. Fowler said this is the time of year when patients ask a lot of questions about their health, weight loss and exercise. He said it is important to consult a health care provider before major lifestyle modifications. "I tell my patients to begin with slow changes. For instance, make smaller plates during all of your holiday meals," explained Dr. Fowler. "Try only one dessert. Do not waste calories on sodas—and if you do, choose diet brands. If you are planning to dine out a lot socially for the holidays, ask for a takeout box when your food arrives and save half of your plate for a later meal."
To shed unwanted pounds, it is important to reduce the amount of food you eat and make healthier choices such as green vegetables. Here are a few more tips: select lean meats, drink more water, don't skip meals, take smaller bites and consume food that is rich in fiber.
While cutting calories and food intake is a step in the right direction, Dr. Fowler said you have to start moving, too.
"Start with a mile a day. It's a simple goal and one you can easily reach," said Dr. Fowler. "If you keep track of steps—that equals 2,000 steps in one day. That means parking further away from a store entrance, taking a walk during your lunch break or if you have an elevator in your workplace taking the stairs. Once you hit that goal, begin increasing it."
According to Fowler, it doesn't matter if you walk or run. While walking 10,000 steps a day is not an official recommendation from the Centers for Disease Control and Prevention (CDC), the agency does urge adults to engage in 150 minutes of moderate activity a week. If you hit 10,000 steps per day, you will satisfy that recommendation. Dr. Fowler said many patients are taking advantage of apps and other devices to help them keep track of their progress and hold themselves accountable. Dr. Fowler wears his own fitness tracker on his wrist to chart his progress. "I really thought I was getting in a lot of exercise running around the family medicine clinic, but to my surprise, I was not," said Fowler. "I have to make the effort to meet my goals."
Once you start exercising and calculating how many calories you burn, you may be less likely to splurge when it comes to food selections. Dr. Fowler notes that one can of non-diet soda equals about 90 minutes of walking!
"It's also important to be aware of the fact that exercise and nutritious eating aren't the only components that will lead you to a healthier lifestyle. Sleep is very important," advised Dr. Fowler. "I started logging my sleep and realized I was not resting the proper amount of time. Be sure to track that as you are making changes."
Take the initiative now so you can be a success story in 2017! Feeling better, looking healthier and happier is worth the time and effort you will put in to your New Year's resolution. Finally, forgive yourself if you mess up and recommit yourself to your goal.
"Sit down today and goal set. Think about what you want to accomplish," said Dr. Fowler. "Be reasonable and there is no reason you can't succeed."
— Melissa McDonald, UT Physicians