UT Physicians Community Health & Wellness Center – Beaumont Now Open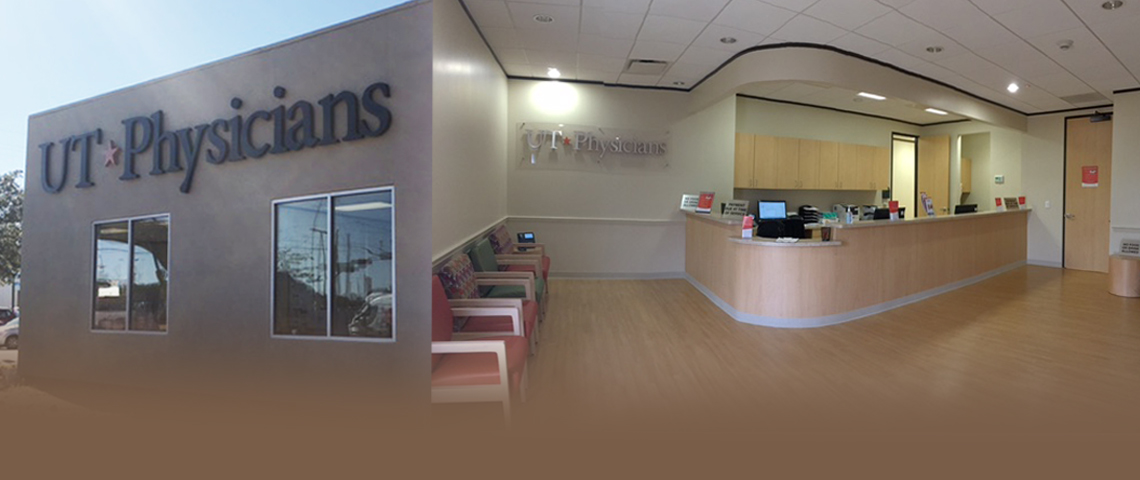 Related Healthcare Providers
UT Physicians, the medical practice of McGovern Medical School at UTHealth, has responded to the shortage of health care providers in Southeast Texas by opening UT Physicians Community Health & Wellness Center – Beaumont.
The center offers high quality wellness services, medical screenings, immunizations, healthy living classes, telemedicine, behavioral health, sick visits and more.
"UT Physicians will consider adding specialties and programs in the future as well," said Andrew Casas, vice president and COO of UT Physicians. "Our medical practice has a vision to strengthen our connection with the community by evaluating the needs of the population. By doing this, access to specialized care and education can occur at the local level."
UT Physicians Community Health & Wellness Center – Beaumont features highly trained medical personnel in family medicine, pediatrics, mental health, obstetrics and women's health services.
George E. Groves, M.D., a practicing psychiatrist in Beaumont for more than 25 years, has joined UT Physicians Community Health & Wellness Center – Beaumont.
"Our community is fortunate to now have the resources of UT Physicians," said Groves, assistant professor in the Department of Psychiatry and Behavioral Sciences at McGovern Medical School. "As the delivery of health care continues to evolve, UT Physicians will bring a unique mixture of professionalism, technology and humanity to the people of Southeast Texas."
The center is located at 3610 Stagg Drive in the Gateway Shopping Center. Once the final stage is completed this year, it will have 12 exams rooms and span 12,000 square feet.
For more information on the clinic or to make an appointment, call 409-730-4700 or click here.
UT Physicians, one of Houston's largest physician practices, offers multi-disciplinary medical care at its flagship location in the Texas Medical Center, as well as at community based health centers throughout the Houston area, including The Heights, Bellaire, Bayshore, Cinco Ranch, Victory, Southwest, Greens, Rosenberg and Sienna Village. The team of internationally recognized medical experts includes more than 1,000 doctors certified in 80 medical specialties and subspecialties.
— Melissa McDonald, UT Physicians