Opening their hearts
Written by:
Deborah Mann Lake, Office of Public Affairs
| Updated:
March 4, 2014
Related Healthcare Providers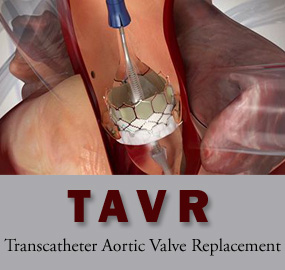 For Harold Livesay, Ph.D., 79, each day was planned around a series of benches or other resting stops within steps of each other as the history professor crossed the Texas A&M University campus. For Jerry Don Manning, 75, the chore to feed his chickens and yearling cattle on his land near Crockett, Texas, meant leaning on his pickup truck, the midway point between the house and shed.
Life had slowed to a crawl for these two men, both hindered by the constant need to stop and catch their breath and ease the burning chest pain long enough to start moving again. Each was at the mercy of a failing aortic valve that no longer was able to push enough blood from the heart to the body.
The solution was a new valve, but both men had previous heart surgeries that made them poor candidates for open surgery, the standard treatment. Fortunately for them, they learned of a relatively new procedure: transcatheter aortic valve replacement (TAVR). They only had to travel as far as the Memorial Hermann Heart & Vascular Institute, Texas Medical Center to find the team of experienced TAVR doctors from UT Physicians, the academic clinical practice of The University of Texas Health Science Center at Houston (UTHealth) Medical School.
Aortic valve stenosis, which affects approximately 300,000 Americans, is an age-related disease resulting from calcium deposits in the valve that cause it to narrow and stiffen. As it becomes harder to pump the blood to the rest of the body, the heart weakens. Patients experience fainting, chest pain, heart failure, irregular heart rhythms, and cardiac arrest.
"Without any intervention, 50 percent of patients with severe aortic stenosis who develop symptoms will be dead within two years," says Prakash Balan, M.D., UT Physicians cardiologist.
In a TAVR procedure at the Memorial Hermann Heart & Vascular Institute, UT Physicians interventional cardiologists work side by side with cardiovascular surgeons to implant the Sapien valve made by Edwards Lifesciences. The valve is deployed via a catheter through the femoral arteries (transfemoral), or the apex of the left ventricle approached between the ribs (transapical), or through an incision at the top of the sternum to enter the aorta (transaortic).
The Sapien valve, made of bovine tissue and stainless steel, is about the width of a pencil when it is deployed. Once it arrives at the correct spot, the new valve is released, replacing the diseased one. Patients generally stay in the hospital for an average of three days, compared to seven days with open chest surgery.
By the time Dr. Balan saw Livesay in clinic, the professor's habit of bicycling across campus was long gone. Originally, he thought his shortness of breath was due to chronic obstructive pulmonary disease (COPD).
"If I had something to do, like go from my office to class, my first step was to think through where there were places I could sit down," Livesay says. "My life was really a progression from one bench to the next or to a wall I could lean against. Sometimes I could only manage 10 or 15 steps. Sometimes walking from the back of the house to the kitchen was something I had to think about."
When his feet began to swell, he decided to visit his Bryan, Texas, cardiologist, Marc Schwartz, M.D., who diagnosed Livesay with aortic valve stenosis and referred him to the TAVR program at UTHealth.
When he returned to the clinic a month after the procedure in April 2013, his shortness of breath was a memory.
"He asked if he would be able to take a vacation in New Zealand where he planned on biking extensively, and we gave him the green light and told him to go out and enjoy life," Dr. Balan says. "This is the reason we do these procedures—so people can go live their lives."
"It's an amazing difference," Livesay says. "In some ways I feel like I have my whole life back. Even psychologically, the difference is enormous. Life's a lot more fun."
Like Livesay, Manning found day-to-day life frustrating before his procedure. "It took me a long time to get things done," he says. "I could walk about 50 or 60 feet and then I'd stop and rest. I had a burning chest pain, and when it quit burning, I'd go again. I couldn't lift a feed sack."
Lufkin, Texas, cardiologist Steven Feld, M.D., referred Manning to Richard Smalling, M.D., Ph.D., director of interventional cardiovascular medicine at UT Physicians
Manning says he felt an immediate difference when he woke up in the recovery room. "When you have to huff and puff to get air and then all the sudden, the air is just there, it's a tremendous difference. I can do anything I want to now."
In fact, Manning says he "snuck out" a few days after the procedure to do a little mowing on his 1950 tractor but claims it was nothing too strenuous.
"I feel like I have a whole different outlook on life," he says. "I don't know how long I'm going to live, but I'm sure going to enjoy it."