Panel to discuss autism in adult life
Written by:
 Deborah Mann Lake, Office of Public Affairs
| Updated:
April 16, 2015
Related Healthcare Providers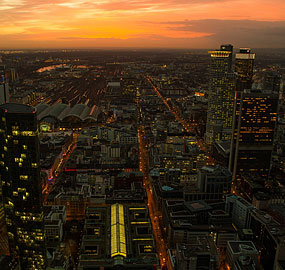 The first annual Benjamin J. Geigerman Lecture, a series created to educate the public and professionals about issues affecting adults with autism spectrum disorders and to help people on the autism spectrum succeed in adult life, will be hosted from 6-8:30 p.m. Tuesday, April 28 by The University of Texas Health Science Center at Houston (UTHealth) Medical School.
The series, sponsored by the UTHealth Department of Psychiatry and Behavioral Sciences, was founded by Louis Geigerman and Joanne Must in memory of their son, Benjamin, who had a high-functioning autism spectrum disorder. Benjamin died in July 2011 at the age of 22.
"Although Benjamin exhibited promise and incredible talents, graduating from college with honors, he had difficulty obtaining employment, leaving him without hope or a sense of self-worth," said Geigerman, who is a professional advocate for children with special needs. He will be among the panel speakers.
Other speakers are:
Katherine A. Loveland, Ph.D., UT Physicians psychiatrist and the Landmark Charities Professor of Autism Research and Treatment in the Department of Psychiatry and Behavioral Sciences at UTHealth. A fellow of the American Psychological Association, she is the director of the C.L.A.S.S. Clinic (Changing Lives through Autism Spectrum Services), which provides evaluation and treatment to children, adolescents and adults on the autism spectrum.
Jose H. Velasco, vice-president of Product Management and head of the Autism at Work initiative at SAP Software and Solutions in the United States. His 28-year career in information technology and software includes work in the public and private sectors in a number of roles.
Rod Smith, who has worked in finance and accounting around the world. His career includes the automotive, pharmaceutical, steel and oil service industries. He is currently chief financial officer for an early growth investment company. He is on the autism spectrum, as are two of his four children.
James E. Williams, Jr., a certified rehabilitation counselor and the Texas regional director for Independent Living Experience in Austin. Currently pursuing a doctoral degree at Lamar University, he is also a certified special education teacher. He uses his own diagnosis of Asperger's syndrome, which is on the autism spectrum, to educate and inspire others who are on the spectrum.
The event will be held at the Denton A. Cooley, MD and Ralph C. Cooley, DDS University Life Center, 7440 Cambridge. It is free and open to the public, but seating is limited. Register here.