Patient involvement needed in medical error investigations
Written by:
Rob Cahill, UTHealth
| Updated:
February 20, 2014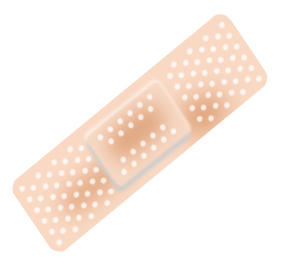 New research led by UT Physicians suggests that caregivers may be able to enhance patient care by better utilizing this patient input. Findings appear in the January issue of the peer-reviewed journal Health Affairs.
While researchers report that it is desirable to include injured patients in follow-up evaluations, the study's authors said the jury is still out as how to best involve patients and their families in that process.
Dr. Eric Thomas, the study's senior author and UT Physicians internist, says, "Patients do serve on safety committees in some health care organizations. But, we're talking about involving patients who were injured as a result of a medical error. This doesn't appear to be standard procedure."
Each year in American hospitals, medical errors claim 44,000 to 98,000 lives, according to a 1999 report from the Institute of Medicine titled "To Err is Human: Building a Safer Health System."
"There is a movement to make patients more engaged in health care decision making. But, very little research has been done when it comes to involving patients in medical error analyses," Dr. Thomas says.
Thomas and his colleagues interviewed 28 people with firsthand medical error experience during the first phase of study. Nine were patients, or the family members of patients, impacted by an adverse event. In addition to recounting their personal experiences, patients and their families shared their thoughts on how they would like to see follow-up inquiries handled. Study participants were identified by the Consumers Union, the policy and action division of Consumer Reports.
The remainder of those interviewed were clinicians or administrators at hospitals owned or affiliated with The University of Texas System. They reported that patients and their families were typically not included in post-event analyses.
The second phase involved 25 national patient safety experts who gathered in Houston to review the comments of the people interviewed. These health care quality experts supported patient involvement in the follow-up process. The experts agreed that cases need to be evaluated individually and that "one size does not fit all."
While there are benefits to involving patients in medical error evaluations, there are also concerns. For example, patients may need time to process the event. Likewise, clinicians may be concerned about potential litigation.
Issues related to the involvement of patients in the review process include determining if patients have information that can contribute to the process, striking a balance between obtaining patient input and being sensitive to their distress, and identifying the best way to involve patients in post-event learning, the researchers report.
The study's recommendations include giving patients and their families an advocate not affiliated with the hospital, providing patients with different ways to give their feedback (written feedback, group meetings), and ensuring that communications are open without concern about potential litigation.
As for the next step, Dr. Thomas says researchers have already begun studying ways to include patients as partners in learning from medical errors.
Study co-authors from UTHealth include Dr. Jason Etchegaray, assistant professor; Madelene Ottosen, doctoral candidate, registered nurse and project manager; and Dr. Landrus Burress, research associate. Other co-authors include Dr. William Sage, law professor at The University of Texas at Austin; Dr. Sigall Bell, assistant professor of medicine in the Division of General Medicine and Primary Care at the Harvard Medical School; and Dr. Thomas Gallagher, professor at The University of Washington School of Medicine.
The qualitative study is titled "Structuring Patient and Family Involvement in Medical Error Event Disclosure and Analysis" and received support from the U.S. Department of Health & Human Services' Agency for Healthcare Research and Quality (R18-HSO19561-01).