Last month Pfizer-BioNTech began clinical trial testing for a third dose of their COVID-19 vaccine. The two-dose series currently being administered across the U.S. is approximately 95% effective against the virus, so the question arises – why would we need a third dose? Michael L. Chang, MD, pediatric infectious disease expert with UT Physicians, provides insight into this topic.
Immunity
If infected naturally with the virus, a person's immunity lasts at least 90 days. Although, it is true that the Pfizer efficacy rate is high, researchers are still unsure of how long that immunity will last.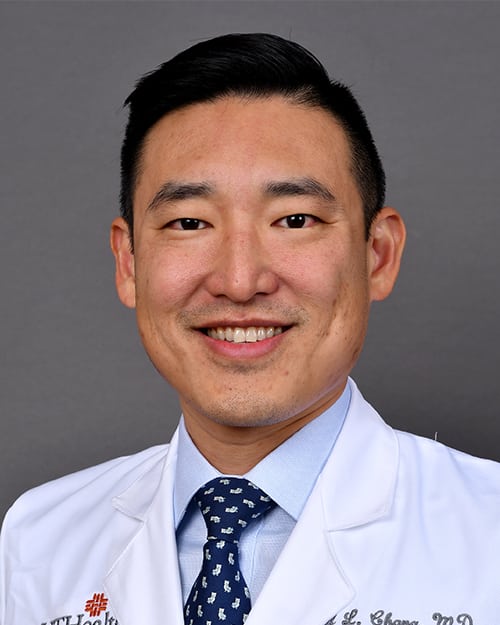 "We're learning as we go," said Chang, who's also an assistant professor of pediatrics at McGovern Medical School at UTHealth. "The first participants in the Pfizer vaccine trial are now about six months from their first dose, so Pfizer is taking this opportunity to study whether a third dose could provide additional protection."
Virus mutations
After a year of the COVID-19 pandemic, versions of the original virus have mutated into U.K., Brazil, and South African variants. While testing results indicate that the Pfizer vaccine is effective against several mutations of COVID-19, the results do differ depending on the variant.
Pfizer vaccine recipients' immune response to the U.K. variant were similar to that of the non-mutated virus. However, researchers found that the recipients' antibodies were not as efficient against the Brazil and South African variants.
"The most important takeaway is that the first two doses of the Pfizer vaccine are still effective against preventing severe illness," said Chang.
Annual dose
One rumor circulating in news and social media is the possibility of an annual booster dose of the COVID-19 vaccine, similar to how we treat the flu shot. Chang says this is a hard call to make right now.
"The research is still being done on whether or not a third dose will provide additional benefit or not," said Chang. "It's plausible that at some point the coronavirus vaccine becomes an annual shot. It's also equally plausible that at some point researchers and the vaccine companies develop a vaccine that is effective against all viable mutations of COVID-19."
Expert opinion
Chang's expert recommendation to prevent any additional mutations of COVID-19 is to stop the spread of the virus in the first place. You can do this by getting vaccinated as soon as a vaccine is available to you and maintaining safety measures – physical distancing, wearing a mask, avoiding large gatherings and high-risk activities, and practicing proper hand hygiene – until we reach community immunity.
For additional information on the COVID-19 vaccine and the UTHealth Vaccine Hub, visit this page.