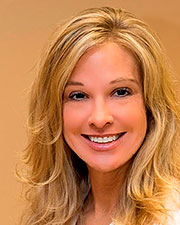 Jennifer Scheffler, FNP-C
Specialty:
Board Certification:

American Academy of Nurse Practitioners Certification Program
Education/Training
Graduate School
Gonzaga University, 2013
---
Jennifer Scheffler is a board certified family nurse practitioner with over 16 years of healthcare experience in a wide variety of specialties.
As a bariatric medicine and obesity treatment health care provider, Ms. Scheffler believes that combining lifestyle changes along with surgical options, creates a more desirable quality of life for her patients.
Ms. Scheffler is an honorably discharged United States veteran. She served as an air traffic controller in the United States Air Force and is a recipient of the National Defense Service Medal.S She has worked on implementing international health care programs to bridge the gap between geography and lifestyle.