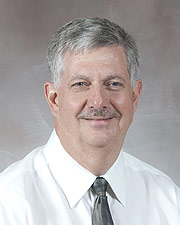 ---
Kenneth J. Moise, Jr., MD
Specialty:
Board Certification:

American Board of Obstetrics and Gynecology
Maternal and Fetal Medicine
Obstetrics and Gynecology
Education/Training
Medical School
Louisiana State University School of Medicine , 1985
Residency
Vanderbilt University School of Medicine, 1985
Fellowship
Baylor College Of Medicine, 1987
---
Kenneth Moise, MD is Board Certified in Obstetrics and Gynecology and Maternal Fetal Medicine. Dr. Moise earned his medical degree at Louisiana State University School of Medicine in New Orleans. He completed a residency in Obstetrics and Gynecology at Vanderbilt University School of Medicine and a fellowship in Maternal Fetal Medicine at Baylor College of Medicine.
Dr. Moise is currently a Professor at McGovern Medical School at UTHealth in the Department of Obstetrics, Gynecology and Reproductive Sciences. He was instrumental in the formation of both the Center for Maternal and Infant Health at the University of North Carolina and the Texas Children's Fetal Center prior to his arrival at UTHealth in 2011.
Dr. Moise has a special interest in the prenatal diagnosis and minimally invasive surgical treatment of fetal disorders. These include fetal anemia secondary to maternal red cell alloimmunization, twin-twin transfusion, discordant fetal anomalies in monochorionic twins and twin reversed arterial perfusion sequence (TRAP). Dr. Moise is also actively involved in the open fetal surgical repair program for myelomeningocele (spina bifida) within The Fetal Center at Children's Memorial Hermann Hospital.