Retinoblastoma
Written by:
Karen Chang, UT Physicians
| Updated:
April 25, 2017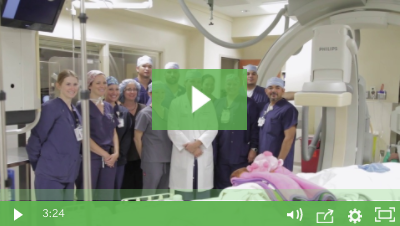 Retinoblastoma is a disease in which malignant (cancer) cells form in the tissues of the retina, the light-sensitive layers of nerve tissue at the back of the eye. If left untreated, retinoblastoma is a potentially blinding and fatal eye cancer. Although it is relatively rare, it is the most common malignant eye tumor in children.
Retinoblastoma generally develops in children from birth to 5 years of age. It can run in families or occur spontaneously, and may involve one or both eyes. It occurs in both genders and in all races. If left untreated, the tumor can spread outside the eye to other organs and cause death.
Source: http://childrens.memorialhermann.org/services/retinoblastoma/#webinar