Early rehabilitation of COVID-19 survivors is important to reduce long-term complications, according to researchers at The University of Texas Health Science Center at Houston (UTHealth).
In a review report published in The Journal of the International Society of Physical and Rehabilitation Medicine, experts explored different interventions and provided a guide on how critically ill patients who have recovered from COVID-19 can rehabilitate and get back to their normal lives.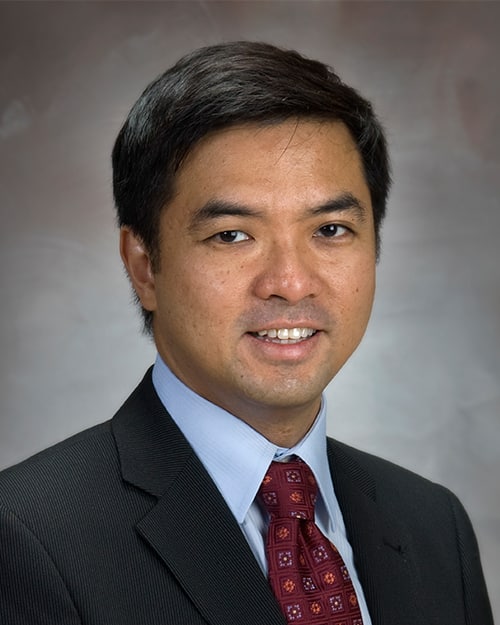 "COVID-19 can have a significant impact on someone's health," said Gerard Francisco, MD, professor and chair of physical medicine and rehabilitation at McGovern Medical School at UTHealth. "It is very clear that although the virus presents as a respiratory problem, it can affect a person's entire body." Francisco is the chief medical officer at TIRR Memorial Hermann.
Patients with mild to acute symptoms of the virus may experience fever, difficulty breathing, chest tightness, cough with or without phlegm, body aches, fatigue, diarrhea, and nausea.
More severely affected patients will suffer pulmonary complications such as pneumonia and neuromuscular difficulties that are often acquired through long stays in an intensive care unit (ICU), such as muscle weakness. Additionally, critically ill patients experience physical impairment such as trouble walking, eating, swallowing, and talking; psychological health effects such as stress and anxiety; and cognitive impairments that affect memory, attention, and function, according to the review.
"Knowing that COVID-19 affects every person differently, we thought it would be a good idea to outline what needs to be done to help critically ill patients recover from this virus. We know that these effects can linger for months and perhaps even years for some patients, so this guide will hopefully help these patients get back to normal," said Francisco, who sees patients at UT Physicians, the clinical practice of McGovern Medical School.
Tackling COVID-19 in the ICU
Rehabilitation will vary by patient. However, the authors suggested strategies beginning shortly after patients are placed on a ventilator in the ICU can help improve a patient's strength, decrease the need for a ventilator, and help improve patient's post-ICU experience and functional outcomes.
"To begin immediate intervention, we recommend physicians in the ICU consult with a physical medicine and rehabilitation expert to assess a patient's condition and begin a plan of action," Francisco said.
Such interventions may include:
Referral to a physical medicine and rehabilitation physician (physiatrist)
Referral to a physical therapist, occupational therapist, speech language pathologist, and/or neuropsychologist
Tactics to help with complications of immobility

splinting to prevent contractures and tissue pressure injuries
positioning in bed
appropriate mattress recommendations

Managing bowel and bladder function
Medications and durable medical equipment for a patient with premorbid disability
ICU patients who are alert and have clear stability may begin physical rehabilitation interventions such as:
Passive, active assisted, active, or resisted joint range of motion exercises
Tilt table, cycle ergometry, and/or neuromuscular electrical stimulation
Therapeutic exercises
Functional mobility treatments
Functional activities that address activities of daily living
"Interventions should continue until a patient is well enough to transition to home treatments. Even then, patients should be given detailed home exercises to complete." Francisco said.
Post-ICU care
Prior to being discharged to home care, a clinical team should evaluate a patient's ability for self-care and ensure they are being sent home with proper care including a caregiver if needed, training for a caregiver, and medical equipment if necessary.
Depending on local situations (such as stay-at-home orders) patients should then be recommended to outpatient rehabilitation services to continue care until a patient is back to normal.
"A comprehensive rehabilitation program under the supervision of a physiatrist, with a multidisciplinary approach, is needed to reduce severe complications from COVID-19," said Francisco. "Once the clinicians have found medications that work to save a patient's life, our role in rehab is to improve the quality of life for those who have been impacted by COVID-19. We are continually learning that this is a very deadly virus. This is not like the flu where you recover and are normal again. There are long-lasting effects on the body that require professional intervention to help give a patient the best shot at recovery."