The Stay Home, Work Safe order has been lifted across the state, but with so much uncertainty still lingering around COVID-19, many patients may be wary of attending their much-needed appointments, potentially putting themselves at risk for worsening their condition.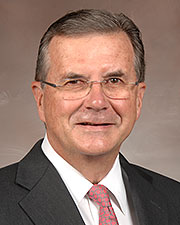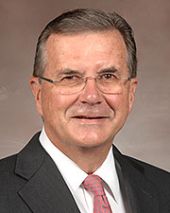 Thomas Murphy, MD, chief medical officer for UT Physicians community-based clinics, explains why doctor's visits should not be avoided, and how UT Physicians clinics are taking every possible precaution to prevent the spread of COVID-19. UT Physicians is the clinical practice of McGovern Medical School at The University of Texas Health Science Center at Houston (UTHealth).
"With the current circumstances, it is understandable that not all appointments will be in person, but ideally we would like to see patients so we can better examine their condition," said Murphy, assistant dean of community affairs and health policy at McGovern Medical School. "For anyone who is ill, especially those who have underlying health conditions that require routine appointments, physical signs of illness can be very subtle and so seeing a patient in person is much better than a telemedicine appointment. We as physicians get to see signs much clearer and make a better diagnosis to help them get better."
Despite the fear of COVID-19, Murphy says routine checkups should be kept on the calendar. "Regular appointments are important in finding potential health issues before they become a problem. By maintaining these visits, we are able to detect any health condition early and help give patients the best chance for getting the treatment they need as soon as possible," he said.
Many health risks can only be detected by a physical exam. Some of the most crucial health risks that can be found during a routine visit to the doctor's office include:
High blood pressure, which could lead to heart attack or stroke if left untreated.
Cardiac conditions such as heart disease or congestive heart failure. Patients who show signs of something as simple as changes in weight can indicate worsening of an underlying condition.
Atrial fibrillation, an irregular heartbeat, which could lead to a stroke if left untreated.
Orthopedic conditions that can only be observed in person through a patient's gait.
Neurologic issues such as weakness, loss of sensation, and abnormal reflexes, which are part of a routine checkup. A lag in finding such issues will delay diagnosis of many neurodegenerative disorders.
Enlargement of the thyroid, liver, spleen, uterus, or prostate – all of which may be early indicators of cancer.
"The list of health conditions that can be examined better in person is endless, and while virtual visits are useful in certain conditions, they are not in any manner a replacement for an in-person exam. That's like calling the service center for your vehicle and expecting an accurate diagnosis of the problem over the phone and a remote engine repair," Murphy said.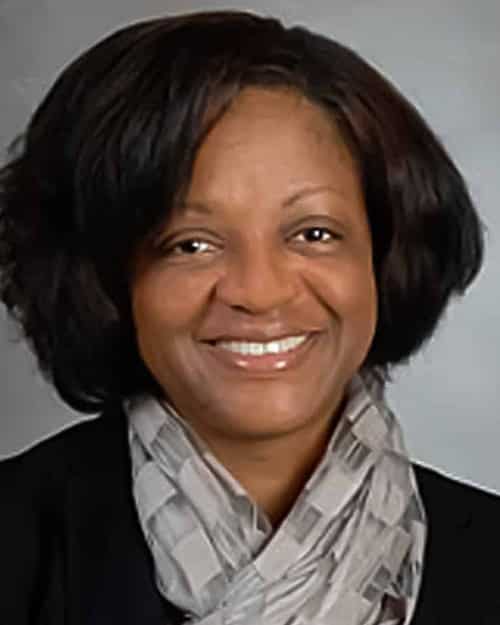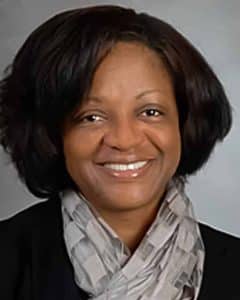 Not only should adults keep their routine appointments, but parents should ensure their child is not missing out on seeing a physician. Kenya Parks, MD, pediatric specialist at UT Physicians, says now more than ever, parents should make sure their child is up to date on their vaccines and maintain visits to the doctor.
"Our pediatric clinics are very holistic," said Parks, assistant professor of pediatrics at McGovern Medical School. "Children are extensively assessed at each preventive health care visit. Growth parameters, vitals such as blood pressure, development, and mental health are followed. Additionally, immunizations are reviewed and updated."
Much like missing a routine visit for adults, a missed appointment is a missed opportunity to identify any potential risk before it becomes a problem.
Children from birth to age 6 months must be seen every two months. After that, checkups are at 9 months of age, 1 year, 15 months, 18 months, and 2 years. From there, parents are encouraged to bring their child in every year for a checkup.
At the visits, pediatricians monitor growth development, including growth parameters to make sure children are getting proper nutrition, as well as neurological advancements. The visits also give parents the opportunity to voice any concerns they may have and the opportunity for the physician to coach parents through those concerns.
In addition to routine exams, children should stay up to date on their vaccines.
"Unfortunately, immunization lapses impact the child's, the family's, and the community's health, and skipping out will not only have repercussion on their health, but it could also impact the adult population due to preventable disease. Diseases such as pertussis, or 'whooping cough,' and measles could reemerge, and on top of the already stressful pandemic, we could face mass outbreaks of preventable diseases," Parks said. "Although we are home, this could spread to families and so on. So, for the sake of the health of your child and those around them, I highly encourage parents to make their appointments and keep the ones they have on their schedule."
An array of safety precautions is being implemented in clinics across the state to help ease the minds of incoming patients. At UT Physicians, health care providers are taking proactive measures to maintain social distancing and keep patients safe. Currently, patients are being scheduled at different times of the day to avoid any contact. Additionally, those who come in for an appointment are reassessed for any fever or viral symptoms, and given masks and offered gloves for their protection. Patients who are uncomfortable waiting in the clinic to be called for their appointment are able to go back to their cars and wait there until it is time to see a doctor.
"It is important for patients to know that it is safe to come into the clinics," said Murphy. "In the last six weeks there have been no recorded cases of patients who have been infected with COVID-19 by going into a UT Physicians clinic. I hope the measures we are taking reassures patients that we have their best interests in mind, and encourages them to come in to the office for an appointment. Our protocols in place are stringent and strictly adhered to."
Appointments are available today. To schedule an appointment, call 888-4UT-DOCS or complete this form.