Right now, we all need to be wearing some type of mask to help reduce the transmission of COVID-19. While the general public is not donning N95s or other medical-grade masks, bandannas and other types of cloth masks can cause a variety of reactions due to prolonged contact with the face and cleaning methods.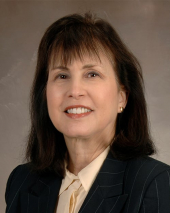 "Given the very contagious nature of COVID-19, wearing masks will become commonplace, particularly in situations where social distancing is challenging," said Adelaide Hebert, MD, a dermatologist with UT Physicians and chief of pediatric dermatology at McGovern School of Medicine at UTHealth. "The longer we have to wear masks, the more likely our skin will become irritated as a result."
Wearing masks can cause a buildup of oil, sweat, and dirt that can cause or worsen conditions like acne, dermatitis, and rosacea.
There are several preventive measures you can take to protect your skin while helping to stop further spread of the coronavirus:
Wear a clean mask – You should always wash your cloth mask in soap and warm water after an outing to prevent bringing COVID-19 into your home. Wearing a clean mask also helps prevent your skin from being irritated.
Apply a moisturizer and then reapply – After washing your face with hypoallergenic soap and water, follow with a hypoallergenic moisturizer. Reapply throughout the day between your skin and masks to help reduce friction. You can also try zinc oxide or titanium dioxide-based sunscreens, the physical sunblock that lifeguards often use on their noses to prevent sunburn.
Remove makeup as quickly as possible – If you choose to wear makeup these days, you may be doing your skin a favor as it can help create a barrier between your face and your mask. However, the makeup should be completely removed once the mask is taken off. (If you are a health care professional, it is recommended that you not wear makeup at all because it could transfer to your N95 mask and you might need to wear the mask again and have it sterilized regularly.)
Establish a gentle regime for your skin – Do not overwash your face; the same applies for your hands. Use gentle cleansers and fragrance-free moisturizers. Apply these moisturizers, especially those with ceramides that help restore the barrier functions of the skin, once or twice daily to keep your skin surface soft and less susceptible to the mechanical stresses imposed by wearing a mask.
For more resources and facts on COVID-19, visit our information center.
To schedule a visit with a UT Physicians dermatologist, call 731-500-8260.