As school districts and local authorities start outlining guidelines to reopen schools for the fall, parents can do their part by making sure their children get a routine sports physical.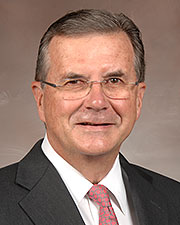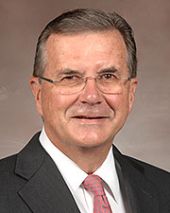 "Participation in physical activity and school-related sports will be an essential part of our adaptation to the COVID-19 reality," said Thomas J. Murphy, MD, assistant dean for health policy at McGovern Medical School at UTHealth and chief medical officer for community-based clinics at UT Physicians. "The physical, social, and mental health benefits of sports are well established. A pre-participation sports physical is typically required before engaging in school-sponsored activities."
In addition to overall health, school physicals are an important tool in detecting any underlying conditions that may result in sudden cardiac death, something that makes the headlines each school year.
"An athlete's performance and longevity are significantly affected by their hydration status, proper nutrition, and recovery protocol," said Elizabeth Wang-Giuffre, DO, pediatric cardiologist with UT Physicians. "It is important for athletes to also work with their physicians to monitor their health over time because health and performance are intricately related."
Select UT Physician clinics are offering sports physicals for $19 from now until Dec. 31, 2020.
These physicals provide an opportunity to evaluate the whole child before sports activities begin and discover potential areas of concern that may interfere with overall good health.
Different school districts have varying requirements for sports physicals this year due to COVID-19, so parents are strongly encouraged to check with their school district for guidance on this summer and next year's requirement.
Call 888-4UT-DOCS to schedule an appointment today. The sports physical special is available for children ages 4 to 18.
UT Physicians Multispecialty – The Heights
925 N. Shepherd, Houston, 77008
UT Physicians Bayshore Family Practice
11452 Space Center Blvd., Houston, 77059
UT Physicians – Bellaire Family Medicine
5420 Dashwood, Suite 100, Houston, 77081
UT Physicians Multispecialty – Bellaire
6700 West Loop South, Suite 520, Bellaire, 77401
UT Physicians Multispecialty – Cinco Ranch
23923 Cinco Ranch Blvd., Katy, 77494
UT Physicians Multispecialty – Sienna
8810 Highway 6, Suite 100, Missouri City, 77459
UT Physicians Multispecialty – Greens
550 Greens Parkway, Suite 150, Houston, 77067
UT Physicians Pediatric Center – Cinco Ranch
10450 Spring Green Blvd., Suite B, Katy, 77494
UT Physicians Multispecialty – International District
10623 Bellaire Blvd., Suite C280, Houston, 77072
UT Physicians Multispecialty – Rosenberg
5115 Avenue H., Suite 701, Rosenberg, 77471
UT Physicians Multispecialty – Jensen
2620 E. Crosstimbers St., Suite 100, Houston, 77093
UT Physicians Multispecialty – Victory
7364 Antoine Dr., Houston, 77088