Stem cells focus of annual brain forum Feb. 20
Written by:
Rob Cahill, UTHealth
| Updated:
February 3, 2016
Related Healthcare Providers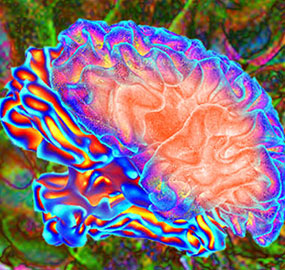 Scientists working on groundbreaking ways to use stem cells to fix damaged nerves will discuss their research at a free public forum at 10:30 a.m. Saturday, Feb. 20, on the campus of The University of Texas Health Science Center at Houston (UTHealth).
The human body does a great job of replacing skin cells, blood cells and bone cells but the same cannot be said for nerve cells. As a result, treatment options for millions of people with neurological diseases such as Alzheimer's and Parkinson's are limited.
"This forum will be of great interest to people who have a disability due to a neurologic disorder such as stroke or neurodegenerative disease as well as those who may have a relative affected with a neurological disease," said Sean I. Savitz, M.D., UT Physicians neurologist, the moderator for the panel discussion and the Frank M. Yatsu, M.D. Chair in Neurology at McGovern Medical School at UTHealth. "Physicians caring for patients with neurological problems will also be interested."
The 90-minute forum is in the Denton A. Cooley, MD and Ralph C. Cooley, DDS University Life Center at 7440 Cambridge Street, and forum officials can validate the tickets of those parking in the adjacent lot on East Road. Register online.
There are more than 600 neurological diseases, according to the National Library of Medicine, which are caused by factors including faulty genes, injuries, cancer and infection.
"The idea is to fix damaged nerve cells or neurons in the central nervous system," said John "Jack" Byrne, Ph.D., chair of the Department of Neurobiology and Anatomy and June and Virgil Waggoner Chair at McGovern Medical School.
"This is challenging because you just can't insert a replacement cell in the brain and expect instant recovery," said Byrne, director of the Neuroscience Research Center at UTHealth, which is sponsoring the forum in conjunction with Brain Awareness Week.
While still in the experimental stage, UTHealth neuroscientists are leading patient trials to determine the safety of stem cell therapies, which they hope will mitigate brain inflammation.
Savitz and one of the panelists — Charles S. Cox, Jr., M.D., UT Physicians pediatric surgeon — are conducting early stage patient studies on stroke and traumatic brain injury, respectively, in which patients are treated with their own stem cells.
"We think these bone marrow-derived stem cells release factors that promote healing," Savitz said.
Another presenter — Qi Lin Cao, M.D., associate professor in the Center for Stem Cell and Regenerative Medicine and the Vivian L. Smith Department of Neurosurgery at UTHealth — is taking a patient's skin cells and converting them into nerve cells.
"These are called induced pluripotent stem cells and the idea is to replace the damaged nerve cells," Cao said. "We've tested the cells in mouse models of spinal cord injury and the results have been promising so far."
Scientists are exploring the possibility that stem cell therapies may one day be able to help people with psychiatric conditions.
The other panelists are:
Erin E. Furr-Stimming, M.D., UT Physicians neurologist, associate professor of neurology, and chief of the neurology service at the Harris Health System's Lyndon B Johnson Hospital; and
Jair C. Soares, M.D., Ph.D., UT Physicians psychiatrist, Pat R. Rutherford, Jr. Chair in Psychiatry and Behavioral Sciences and executive director of the UTHealth Harris County Psychiatric Center.
Cox is a professor of pediatric surgery and George and Cynthia Mitchell Distinguished Chair in Neurosciences at UTHealth, as well as co-director of the Memorial Hermann Texas Trauma Institute and director of the Pediatric Trauma Program at Children's Memorial Hermann Hospital.
Byrne, Cox, Savitz, and Soares are on the faculty of The University of Texas Graduate School of Biomedical Sciences at Houston. Savitz is the director of the stroke program at Memorial Hermann Mischer Neuroscience Institute at the Texas Medical Center and Cao and Furr-Stimming are also on the medical staff of the Mischer Neuroscience Institute.
Each year, the public forum covers a different aspect of neuroscience research. A reception following the public forum event will allow participants the opportunity to interact with the guest speakers.