Ecstatic about being first-time parents, Brent Wunderlich and Isabel Duque were prepared. Isabel had decided on delivering in a birth center, using a midwife, and having the calmest environment possible to welcome their new baby into the world. However, what they did not prepare for was the diagnosis from an ultrasound that changed the course of Duque's pregnancy permanently.
Diagnosis and referral
Sticking to their beliefs of a natural pregnancy and birth, Wunderlich and Duque decided early that they would not be doing any testing or ultrasounds. However, at about four months pregnant, something in the back of their minds kept nagging at them.
"Something in our gut told us to do the anatomy ultrasound. We wanted to make sure our baby was healthy, there were no pregnancy complications, and it was safe for me to give birth at the birth center," said Duque.
Wunderlich and Duque booked an appointment at the birth center to get an ultrasound done to ease their concerns. Unfortunately, the news was not good. The scan showed multiple organs in their baby's chest cavity. Their midwife informed them that delivering at the birth center was no longer an option and that their baby appeared to have congenital diaphragmatic hernia (CDH). They were referred to The Fetal Center at the Comprehensive Center for Congenital Diaphragmatic Hernia Care, operated by UT Physicians and Children's Memorial Hermann Hospital.
"This was earth-shattering news. We had no idea what CDH was and what it meant. Everything we looked at on the internet showed a 50/50 chance of survival," said Duque.
CDH is a rare condition where during pregnancy a baby's diaphragm, the muscle separating the chest and abdomen, fails to close. This causes organs that should be in the abdomen to migrate into the chest, crowding the heart and lungs. The Comprehensive Center for Congenital Diaphragmatic Hernia Care is the only comprehensive, multidisciplinary clinical and research program dedicated to every aspect of CDH investigation and clinical care in the southwestern United States.
New year, new hope
Learning the news about their baby around Christmas, Wunderlich and Duque spent most of their time welcoming in the new year meeting with the CDH team and making a game plan – an overwhelming and necessary part of the process.
"When you get pregnant, you always think you'll have a healthy baby. You never consider all the things that can go wrong. So when you hear your baby needs surgery, your world crumbles and you have to grieve that initial idea and cope with all the unexpected uncertainty," said Duque.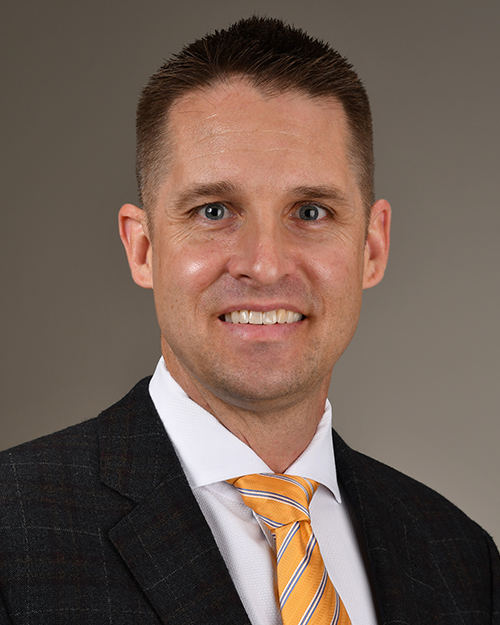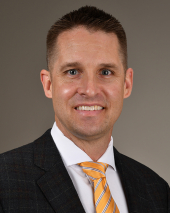 Part of their team was Matthew Harting, MD, pediatric surgeon with UT Physicians, assistant professor of pediatric surgery at McGovern Medical School at UTHealth, and co-director of the Comprehensive Center for Congenital Diaphragmatic Hernia Care; and Ashley Ebanks, a nurse practitioner who coordinates the CDH clinic and research. They would play critical roles in the care of Duque and Wunderlich's baby after he was born and ready for surgery.
Wunderlich recalls their first meeting with Harting as calming and special. "As soon as we met him, we knew we wanted him to be our surgeon. You know he's juggling a million things, but his dedicated attention makes you feel like the most important thing."
Going into labor
Offering a complete multidisciplinary approach to care under one roof, Pamela D. Berens, MD, an obstetrician and gynecologist with UT Physicians, helped to deliver their baby and provide an alternative to their initial birth plan.
"We understand that sometimes a condition arises that unexpectedly changes what families have planned for their birth experience. Oliver needed to be born in a hospital that could manage his condition, but we still were determined to help Isabel and Brent have as much of their original birth plan as possible," said Berens, who is also professor in the Department of Obstetrics, Gynecology, and Reproductive Sciences.
The hospital staff was able to make some accommodations. Duque had an unmedicated natural childbirth assisted by a doula. Her hospital room was turned into a calm oasis with salt lamps, watercolor affirmations plastered over the walls, soothing music, and essential oils.
On May 10, 2018, Oliver Wunderlich was born, shocking his parents with his strength. "We had no idea if he would be able to breathe on his own, but he did," said Wunderlich.
Oliver was brought to the Neonatal Intensive Care Unit (NICU) immediately, which is routine for all patients prenatally diagnosed with CDH. His spleen, small intestine, left side of his liver, and stomach were all located in his chest. After a few days in the NICU to stabilize his health, it was time for surgery.
Prepping for surgery
There are two types of surgery to correct CDH: traditional, where bigger incisions are made and minimally invasive.
"Oliver's clinical picture was actually quite favorable. He was able to breathe on his own after birth and was stable in the NICU," said Harting. "When kids are born extremely sick, we need to do everything to help them survive. Kids like Oliver who are doing well, we have the option to safely try minimally invasive surgery."
Just four days after being born, Oliver underwent major surgery with Harting and his team. Small incisions were made in his armpit and from there his organs were moved back into their proper place.
Waiting at the park across the street from the hospital, Brent and Isabel received phone call updates from the nurses telling them how wonderful Oliver was doing. When the surgery was done, they met with Harting in the recovery waiting room to receive the news that everything went well, and Oliver was in recovery.
"That moment was everything to us; it was amazing," said Wunderlich.
Life after surgery
Oliver spent 16 more days in the NICU recovering from surgery, going home at 20 days old. While his way into the world may have been chaotic, today he is a healthy and happy 2-year-old toddler.
Ebanks credits part of Oliver's success to Wunderlich and Duque's amazing attitude and partnership through his medical journey. "Brent and Isabel have had an enormous amount of trust for us and our clinic. From our initial encounter, to birth, surgery, and finally discharge, they have trusted Dr. Harting and our team to deliver Oliver the best care possible. Further, they are truly a remarkable family who have been fully engaged every step of the process."
Forever touched by the care they received from Harting and his team and the road to parenthood that they took, Wunderlich and Duque consider themselves advocates for CDH knowledge and awareness, even participating in the annual CDH symposium here in Houston.
"We felt so blessed for having the chance to become parents. Not knowing how things would turn out once Oliver was born or how this journey would end, we knew we had a great team of specialists taking care of our baby. Everything else was out of our hands. This attitude gave us the ultimate sense of hope and peace throughout this entire experience. Now, we're forever grateful to Dr. Harting, Ashley, and our entire team," said Duque.