After returning home from a summer dance program in New York, 14-year-old Dani felt accomplished and ready to start eighth grade off on the right foot. The only thing slightly bothering her was a strained muscle in her hip, which she attributed to her summer dancing. However, after three months that strained muscle turned into a limp. It was then that Dani and her family knew the problem was something bigger.
Startling diagnosis
Following a consultation with a family physician, Dani was given the diagnosis of Perthes disease and was referred to a pediatric orthopedist who specializes in hip preservation. Perthes disease is a childhood condition that occurs when blood supply to the head of the femur bone is interrupted, causing the bone cells to die and the perfectly spherical femoral head to flatten. Reality set in that the problem she had been dealing with for months was so dire that her hip was in jeopardy.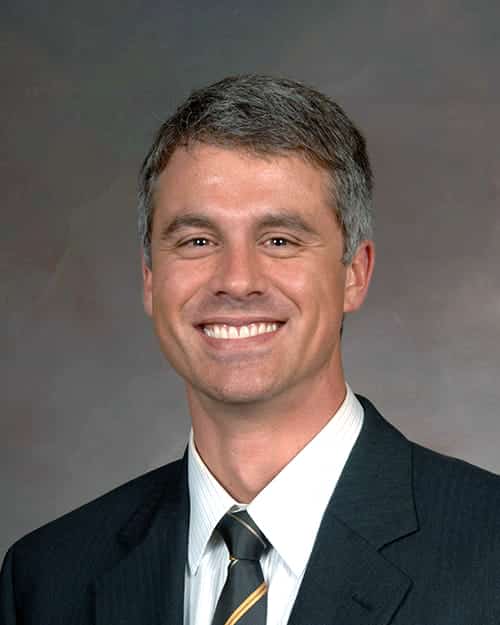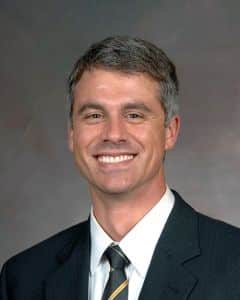 Days later, Dani and her family were in the office of Alfred A. Mansour, MD, chief of pediatric orthopedics and hip preservation program director in the Department of Orthopedic Surgery at McGovern Medical School at UTHealth, to discuss treatment options.
"It was a great conversation that all of us had about her future and what that was going to look like for her," said Roni Dean-Burren, Dani's mom. Everyone was on the same page, everything would be done to save Dani's hip, putting a hip replacement as a last resort.
Mansour, Dani, and her family decided that they would try placing concentrated bone marrow cells into the dying area of the hip to attempt to slow down the degeneration and keep her natural hip a little longer. The procedure was scheduled for May to give Dani enough time to recover before her freshman year.
"Unfortunately, we have not solved the dilemma of the collapsing hip in adolescent patients. We wanted to approach Dani's problem with a potential solution that could help, but more importantly, would not compromise her ability to have a successful hip replacement later," said Mansour.
The waiting game
The hip injection surgery was an out-patient procedure. Mansour carefully drilled into the dying area of the bone in Dani's femoral head and injected it with her own bone marrow cells to hopefully spark healing in the damaged area.
One of the obvious downsides to this procedure was Dani's age and the advanced stage of her condition. While she was still very young, she may have been too old to be healed by the injected cells. Only time would tell if she were on the road to recovery.
By October, it was obvious that Dani's hip was not healing as it should. While she was getting stronger, her limp and pain were still present. Tired of hurting and not being able to do the one thing she loved – dance – the idea of hip replacement was back on the table. Mansour, who typically specializes in hip preservation, referred Dani and her family to another physician in the UT Physicians orthopedic practice who focused on hip replacements.
"It's great to be surrounded by thoughtful colleagues. As a team, we can offer comprehensive care to patients with complex problems. We discuss the full spectrum of treatments, work toward a desired outcome, and never stop until we have exhausted all options. In her case, sending her over to someone I trust was an easy decision," said Mansour.
Decision for surgery
Dani and her family sat down with Houston Braly, MD, orthopedic surgeon and assistant professor in the department to discuss her last treatment option – getting a new hip at just 15.
"We try as long as we can. We'd rather not place a new hip in someone at such a young age because there's always a risk of needing a revision in the future. Dani did try less severe treatments, and at that point we knew hip replacement was the best possible thing for her," said Braly.
However, there was still one question left on Roni's mind. Why did her daughter need a hip replacement at all? What had happened between eighth grade and now that caused this?
"Unfortunately, we don't have an answer for what caused this. What we do have is a good treatment," said Braly.
For Dani, no more questions needed to be asked. She was determined to get a new hip and get back to her normal life. "I didn't need to think about it. I was ready," said Dani. The surgery was scheduled for the first available date.
Roni recalls the surgery day as very laid-back. "Considering how big of an operation it is, recovery is somewhat easy. You're walking the same day; that's your biggest therapy," said Braly.
Following the age-old saying that kids are resilient and bounce back, Dani was off assisted walking devices after two weeks. Three weeks later she was back in school. Three months later she was cleared to return to dancing, carefully limiting any severely impacting moves as she was still healing.
Returning to dance
Now, 13 months after her surgery Dani is completely back to herself and dancing for her school, Kinder High School for the Performing and Visual Arts. Dancing, she looks like any other movement artist – carefree, graceful, and most importantly, pain-free.
For advice to other kids going through a similar situation, Dani says for them to hang in there. "You will feel like yourself again. Once you're healed, you will go back to who you were before. When you have a lot of pain, it can make you feel like a different person. When that pain goes away, you will feel better."
For Braly, performing hip replacements is a rewarding thing, but for cases like Dani it's even more special. "We're usually treating adults with this problem. They want to get back to taking care of themselves, going to the store, going to work – that kind of thing. Dani just wanted to be a kid."